Honors and Awards
Two McCormick Alumnae Named Most Powerful Women Engineers in Tech
Gwynne Shotwell of SpaceX and Carolyn Duran of Intel took the top spots
From outer space to the other side of the world, McCormick alumni continue to thrive well after graduation. Business Insider magazine recently compiled a list of the "Top 22 Powerful Women Engineers in Tech," and McCormick alumnae took the top two spots.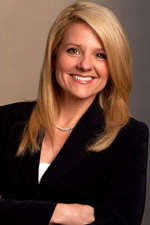 Gwynne Shotwell, the president of Space Explorations Technology Corporation (SpaceX), was number one on the list. Carolyn Duran, the conflict minerals program manager and supply chain director at Intel, was number two.
Shotwell earned two degrees from McCormick—a bachelor's in mechanical engineering in 1986 and a master's in applied mathematics in 1988. After graduating, she spent more than a decade at Aerospace Corporation, where she quickly moved up the ladder. She joined SpaceX in 2002 as vice president of business development and became president in 2008.
SpaceX designs, manufactures, and launches rockets, and has a contract with NASA to carry supplies to the International Space Station. Business Insider said Shotwell is powerful because she "is responsible for day-to-day operations for arguably one of the most exciting companies on the planet, and off it."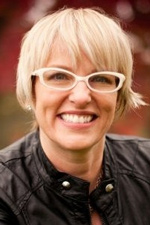 Most people are aware of "blood diamonds," but precious gems are not the only materials that come from war-torn areas in Africa. Having earned a PhD in materials science and engineering from McCormick in 1998, Duran has led Intel's efforts to stop using "conflict minerals," which are electronics materials from mines run by warlords. The company now produces chips that are made with 100 percent conflict-free minerals.
Duran's team has met with more than 85 smelters in 21 countries to develop better employee practices and stop using slave labor. The reason Business Insider said Duran is powerful: "Imagine personally ending slavery in some of the poorest, most violent places in the world. That's what Duran is doing with her job at Intel."