Events
Schneider CEO Christopher Lofgren Discusses Fixing America's Broken Highways
Lofgren says an underinvestment in roads will lead to catastrophic events
During evening rush hour on August 1, 2007, the I-35W Mississippi River bridge in Minneapolis, Minnesota suddenly collapsed. Several vehicles dropped into the 15-foot-deep river below; others remained stranded on the collapsed sections of the bridge. Thirteen people were killed and 145 were injured.
"This example is dramatic, but it's just the beginning," said Christopher Lofgren, the president and CEO of Schneider, a provider of transportation and logistics services. "Catastrophes are going to come at us at a more furious rate."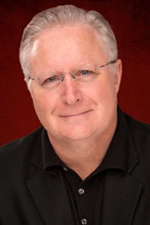 During the 33rd annual William A. Patterson Transportation Lecture, Lofgren argued for increased funding for America's highway system. "Funding the Future, Lessons from the Past" took place on Tuesday, June 10 in the McCormick Tribune Center Forum.
When President Dwight D. Eisenhower introduced the Highway Trust Fund in 1956, the goal was to construct and maintain the interstate highway system. According to Lofgren, the fund has since deviated from its original mission. It began funding mass transit in 1970 and bike paths, sidewalks, and recreation trails in 1991. This overextension has drastically depleted resources for roads. Lofgren predicts that the Highway Trust Fund will become bankrupt this summer, making disasters like the Minnesota bridge collapse more commonplace.
"We are underinvesting in crumbling infrastructure," Lofgren said. "The more deterioration we allow, the higher likelihood of something catastrophic happening. But there is political reluctance on both sides of the aisle to fix it."
Lofgren proposed a user-pays approach to reinvesting in the highway system. This could include higher taxes on gas, more road tolls, distance- or time-based fees, and congestion charges. However, politicians have been historically averse to implementing these changes. Republicans do not want to raise taxes and lose favor with their supporters, Lofgren said, and Democrats worry that extra fees would be unfair to lower-income Americans.
Lofgren noted that China, Australia, and Japan invest much more in their highways because they see roads as a key part of commerce. "But we don't think of it that way," Lofgren added. He asked the audience to consider plans implemented in London and Singapore. Both cities employ congestion charges—requiring higher tolls during rush hour in an attempt to spread out traffic more evenly through the day. In both instances, economics drove behavior change.
"Who will support this here?" Lofgren asked. "Politicians worry that it would be 'political suicide.' But the magnitude of the challenge will not just go away. We can't just lower our heads and look away until the next bridge goes out."
The William A. Patterson Transportation Lecture is supported by the Patterson Endowment and coordinated by the Northwestern University Transportation Center, an interdisciplinary education and research institution at the McCormick School of Engineering and Applied Science that's dedicated to the long-term improvement of global transportation and supply chain systems.