Announcements
Complexity Institute Receives Significant Gift for New Research
Donation from Leslie and John A. "Mac" McQuown will fund three new research projects
Leslie and John A. "Mac" McQuown (mechanical engineering '57) have given a significant gift to fund new research at the Northwestern Institute on Complex Systems (NICO). 
The donation will fund three new research projects within NICO involving complexity in biological systems, markets, and innovation adoption in workplaces.
"This gift enables NICO to accelerate research at the frontier of complex systems, further establishing Northwestern as a leader in this exciting and high optionality area of science, practice, and teaching," said Brian Uzzi, co-director of NICO, Richard L. Thomas Distinguished Professor of Leadership and professor of sociology. "Our objective is to make discoveries that advance thinking and provide students with the latest tools for solving real-world problems."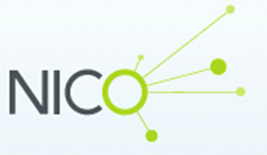 NICO serves as a hub and facilitator for path-breaking research in complexity science that transcends the boundaries of established disciplines. Researchers from across the university work in interdisciplinary teams to study networks that have emergent organization without centralized control – traffic, neurons, social networks, ecosystems – in an attempt to uncover their fundamental principles. 
"Complexity research at Northwestern is unique because of the strength of the collaborations between STEM faculty and social scientists," said Luis Amaral, professor of chemical and biological engineering, HHMI Early Career Scientist, and NICO co-director. "These collaborations have enabled us to break ground on new research directions. This gift will allow NICO-affiliated researchers to initiate new research directions without having to worry about funding. 
McQuown is co-founder of Diversified Credit Investments. He developed the first institutional index funds at Wells Fargo in the early 1970s, and was the first chairman of the Wells Fargo Investment Advisors. As an independent consultant, McQuown worked with large multinational financial institutions in the development and implementation of investment strategies in markets around the globe. The McQuowns own and oversee Stone Edge Vineyard and Stone Edge Farm Winery in Sonoma, California.
The McQuowns' gift will fund research in three areas:
Taming the Unwieldy Complexity of Biological Systems 
What if we could engineer complex biological systems to manufacture any therapeutic, material, or chemical from renewable resources, both quickly and on demand? Researchers will work to develop technologies, infrastructure, and modeling environments for the rapid prototyping of complex biological networks. The goal is to design and create molecules, both extant and novel, at a complexity and scale that are orders of magnitude beyond what is feasible today. They will develop generalizable prototyping environments to perform design-build-test-analyze (DBT) iterations without the need to reengineer organisms. Leveraging label-free, high-throughput assays, informatics tools, and computer-aided design, they will analyze reaction pathways and flux, identify kinetic or metabolic blocks, and optimize and redesign the pathway for optimal production. 
Frontier of Knowledge Workplaces
The post-war focus on research and development and information technologies has turned developed countries into knowledge economies. This transformation has placed a tremendous importance on an organization's ability to remain at the frontier of knowledge. Managing the adoption of innovations in the workplace is of critical importance to organizations as diverse as hospitals, pharmaceutical companies, and high-tech firms. Experimental and computational work conducted at Northwestern — including agent-based models, network theory, and dynamic systems theory — has already yielded important insights. Researchers aim to craft a deeper understanding of the mechanisms driving adoption in environments where innovations have clear societal impact. Researchers will experimentally and computationally study how the spread of the innovation will differ in the case of an innovation with a high burden for adoption. 
Networked Crowds in Markets
Traditional research on markets relies on structured data such as surveys or trade and price data. Complex systems approaches offer an alternative analysis using a new form of data that is unstructured, real-time, and text-based. Vast amounts of electronic communication data is exchanged among trained market participants. These data potentially explain market dynamics in a new way by revealing the collective wisdom of the expert crowd. This research project aims to develop and test models of market dynamics based on unstructured data analyzed by complex systems tools. Results may further explanations of markets, equities, and performance by humans and algorithms.