Education
Mechanical Engineering Students Learn Mass-Production Techniques — With a Twist
McCormick students are paired with fourth-grade clients in unique partnership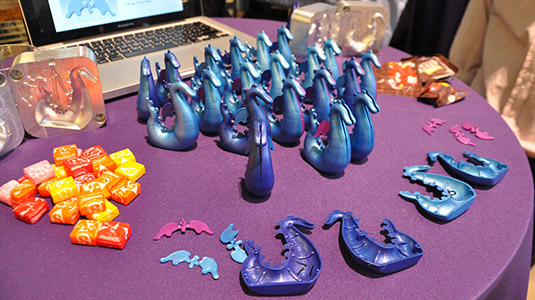 Working with a client can be tough — especially when she's 10.
Computer-integrated manufacturing students recently learned that lesson through a unique partnership between McCormick's Department of Mechanical Engineering and Nettelhorst Elementary School in Chicago.
The course, Computer-Integrated Manufacturing II: CAD/CAM, exposes McCormick students to the design and manufacture of mass-produced goods. The students take a project "from art to part," using McCormick's prototyping lab and injection-mold machinery to design and manufacture a plastic part of their own creation.
As an added challenge, the McCormick students are paired with unconventional clients: fourth-graders from an area elementary school. The children come up with an idea for a plastic toy, and the McCormick students must design a plastic injection mold to create it.
"By taking the ideas for products out of McCormick students' hands and giving them to fourth-graders, this class has been able to create two different learning opportunities," said course instructor Michael Beltran. "The fourth-graders get to design and create a product, while the Northwestern students must address the challenges of manufacturing within 10 weeks."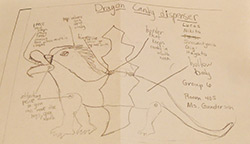 One project team this quarter successfully designed a Ferris wheel that spins; at the request of their client, the Ferris wheel's seats also rotate. The team made a dozen attempts before they had a functional design. 
"It's great to work on a project that starts with a sketch and ends with a real product," said Alexander Lohmann (mechanical engineering, '13).
Another team's design — a curved, dragon-shaped candy dispenser wit moving legs — proved more problematic; after multiple iterations and the use of two separate software systems, the team settled on a slightly modified design.
Still, fourth-grader Faith Lasley was pleased with her finished product.
"I thought that it was really cool. I wasn't expecting them to make it like the drawing," she said. "I like how they glued it together so it wouldn't fall apart. I like how the wings move, but they aren't flopping all over the place."