Featured
Greetings from Northwestern Engineering
A message from Dean Ottino
What does it mean to be an engineer? Throughout my time as dean, I have continued to ask this question as we grow our research and educational initiatives. Integrating left-brain rational thinking with right-brain creative thinking, the essence of whole-brain engineering is at the center of who we are and what we do. So is the power and value of intersections and bringing together different types of thinking through cross-disciplinary teams to discover new innovations. This mindset has been our compass as we make new investments in curriculum and forward-looking research.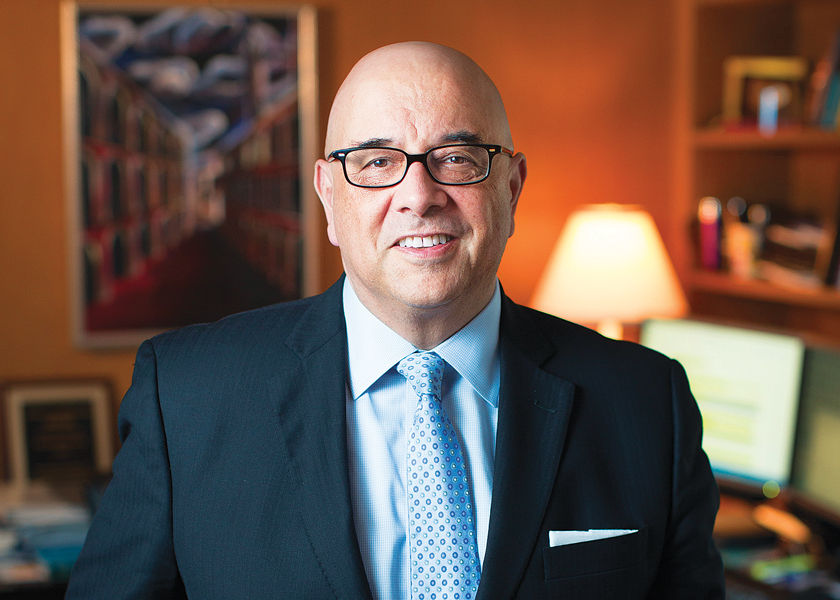 This mindset gives you the toolset you need to thrive in any field. One could argue that McCormick's engineering thinking is the kind of thinking needed to thrive in the 21st century. For example, take the research we highlight in this issue. Several of our faculty members are conducting leading-edge research in energy—whether it's finding innovative ways to harness it, transmit it, or store it. Many of these faculty work in cross-disciplinary teams, using creative thinking to accomplish goals such as producing energy from new sources, like bacteria. A creative, collaborative approach will continue to be the key to solving the global challenges facing us.
We also highlight our computer science research growth, where we are investing in several areas, including data science and security. Again, we are focused on cross-disciplinary collaboration, establishing new multidisciplinary institutes that bring together researchers from across domains to work in areas that now touch nearly every aspect of modern life. We began to make a significant investment in computer science six years ago. I am enjoying watching the evolution of this department and its research.
And we continue to bring this type of creative thinking to our classrooms as well, as we explore new ways to help our students succeed. If you talk with our alumni, many of them say studying at Northwestern gave them the skills to thrive not only in traditional engineering fields, but beyond as well. To expand on this benefit, we developed a new course in the Farley Center for Entrepreneurship and Innovation that teaches students how to inspire and motivate. This is yet another aspect of right-brain thinking that will be invaluable to our students, no matter where life takes them.
As you likely know, I have announced that this year will be my last at the helm of McCormick. I look forward to celebrating our shared accomplishments over the course of the next year.
As always, I welcome your feedback.
Julio M. Ottino
Dean, MCormick School of Engineering and Applied Science