Featured
Big Idea
Monkeypox rapid PCR test in development.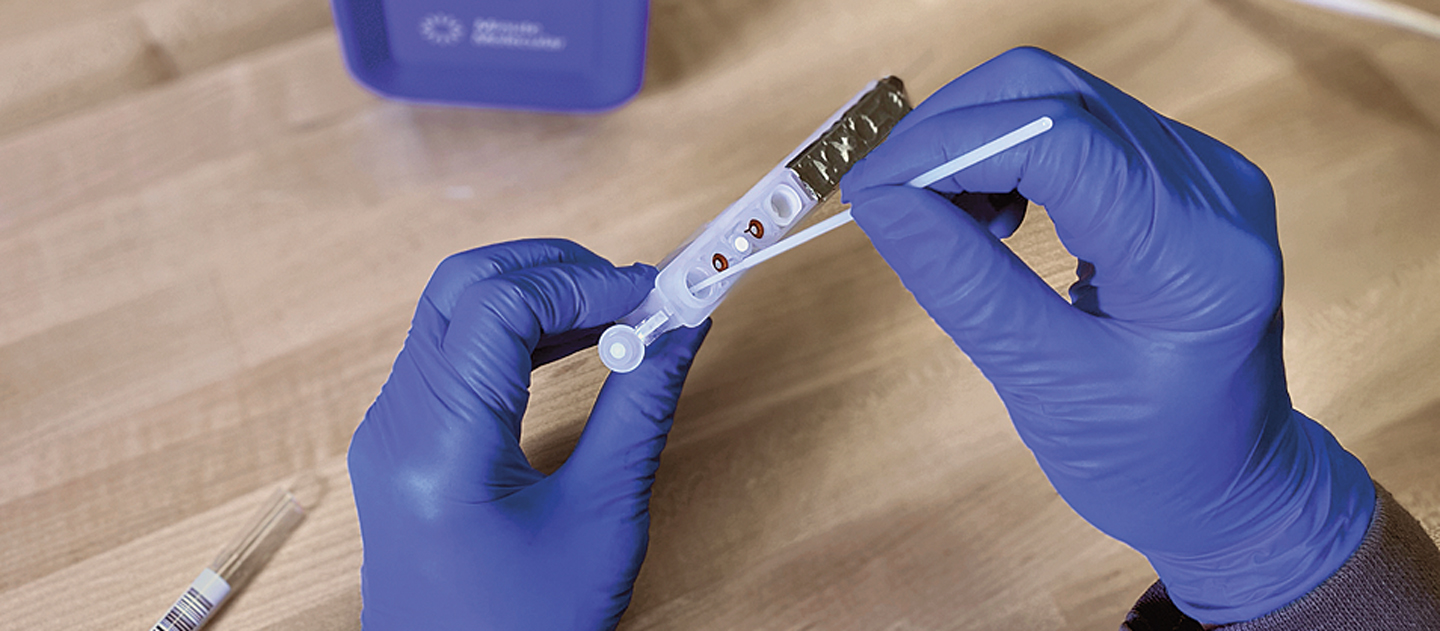 Last spring, a rapid polymerase chain reaction (PCR) test for COVID-19—developed by Northwestern University spinoff company Minute Molecular Diagnostics—received emergency use authorization (EUA) status from the US Food and Drug Administration (FDA).
Now, the team behind this revolutionary test is adapting its platform to detect monkeypox. The researchers have a working prototype of the monkeypox test, with plans to submit an EUA application to the FDA early next year. Investigators are using Minute Molecular's DASH Analyzer, a compact, portable system that provides easy-to-read results in approximately 15 minutes.
Sally McFall, cofounder and chief scientific officer of Minute Molecular and a research professor of biomedical engineering at Northwestern's Center for Innovation in Global Health Technologies, is co-leading the test's development with David Kelso, cofounder, president, and CEO of Minute Molecular and clinical professor of biomedical engineering. Infectious disease specialists at the Feinberg School of Medicine will lead clinical testing.