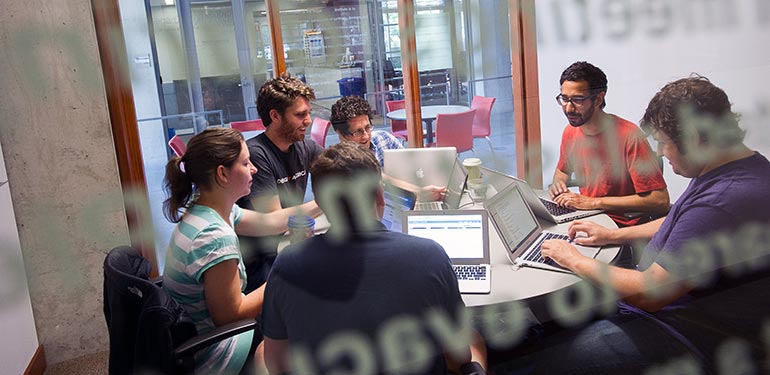 Academics

  /  

Graduate Study

Master's in Electrical & Computer Engineering
Newly emerging fields such as artificial intelligence (AI), Internet of Things (IoT), autonomous vehicles, sustainable energy, and quantum computing are driving the demand for highly skilled engineers in electrical and computer engineering. As our reliance on technology continues to surge, the world will rely on these expert professionals to push the computational limits, creating devices that are smarter, faster, smaller, and more power efficient.
The master of science (MS) in the Department of Electrical and Computer Engineering (ECE) will empower you with the training, skills, and expertise to become leaders and visionaries in the fields of electrical or computer engineering. The program offers great flexibility in shaping your education based on your academic or career objectives. You can choose to focus your studies on a particular specialization from 10 of the most cutting-edge industries in ECE, or create a custom program to gain exposure in any number of areas of interest. To help you succeed, you will be guided by an internationally renowned group of ECE faculty members, along with state-of-the-art research equipment and resources at your fingertips.
Learn more about the master's degree programs and specializations in ECE below to discover how you can advance your career.
Master of Science (MS) in Electrical Engineering
Master of Science (MS) in Computer Engineering
We also offer the following affiliated master's degree through Northwestern's McCormick School of Engineering:
Master of Science in Information Technology (MSIT)
More in this section