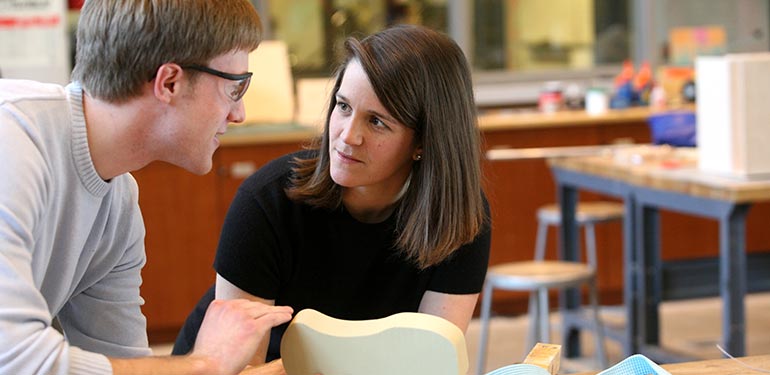 Academics

  /  

Graduate Study

Mechanics, Materials, and Structures (PhD)
Mechanics, materials, and structures, is an interdisciplinary field of engineering. It combines the fundamental physical sciences with powerful mathematical, computational, and experimental techniques to develop fundamental understanding of material behavior at multiple scales, achieving superior performance of these materials in all engineering fields, and predicting service life and failure of materials and structures. It also aims to optimize advanced structures and materials, increase their load-carrying capability and improve their resistance to failure.
Faculty members are engaged in cutting-edge research in computational mechanics, composite materials, nanocomposites, fracture mechanics and nondestructive evaluation.
Learn more about research in this department
Is this program right for you? Take a look at a glance.
PhD Program
Objectives of the program include assessment of structural integrity through methods of fracture mechanics and nondestructive evaluation; processing of composite, nanocomposites, and hybrid materials; characterization and assessment of materials and structures under dynamic conditions; mechanics of materials for energy generation and storage such as, wind energy and fuel cells; constitutive modeling of geomaterials; and development and evaluation of materials for infrastructure.
Request More Information
Download a PDF program guide about the PhD program, and get in contact with our graduate admissions staff.
More in this section