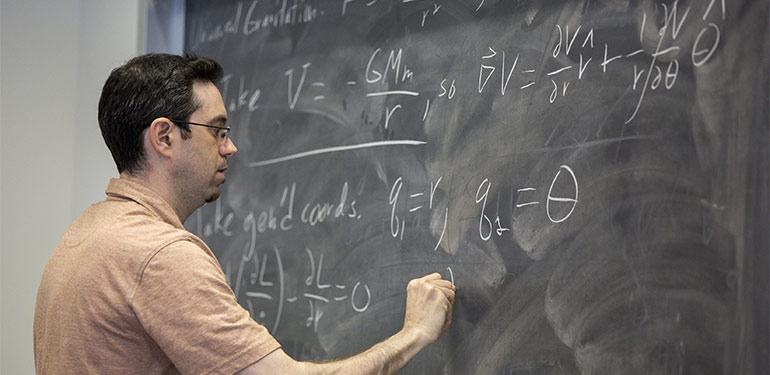 Academics

  /  

Undergraduate Study

Bachelor of Science in Applied Mathematics (Major)
https://catalogs.northwestern.edu/undergraduate/engineering-applied-science/engineering-sciences-applied-mathematics/applied-mathematics-degree/The bachelor of science in applied mathematics provides students with the knowledge necessary to apply mathematical ideas and techniques to the problems that arise in engineering or science.
It is expected that a student receiving a bachelor of science in applied mathematics will have the background for suitable employment in industry or for graduate study in either mathematics (pure or applied) or an engineering field, including computer science and operations research.
To achieve these goals, the applied mathematics program is designed to be flexible and allow the student to concentrate a substantial part of their coursework either in mathematics or one or more areas of application.
Concentration Areas
The program offers students the option to concentrate in one of the following broadly defined areas:
Engineering
Mathematical social sciences (e.g., economics)
Pure Mathematics
Numerics
The sciences
curriculumSpecial programsApply now
Career Paths
Students who earn a bachelor of science in applied mathematics are well prepared to function as professional mathematicians, excel in graduate study, work to advance the field, or apply their knowledge in other areas that might include finance, business management, law, or medicine.
More in this section