Faculty Directory

Michael Watson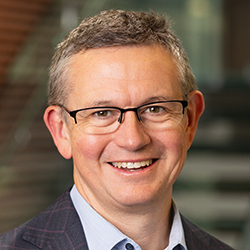 Associate Professor of Instruction
Contact
2145 Sheridan Road
Tech C110
Evanston, IL 60208-3109
Email

Michael Watson
Website
---
Departments
Industrial Engineering and Management Sciences
Affiliations
Master of Science in Machine Learning and Data Science Program
Education
PhD 1996, Industrial Engineering and Management Science, Northwestern University
MS 1993, Industrial Engineering and Management Science, Northwestern University
BA 1992, Math and Economics, Bellarmine University
Biography
I taught at Northwestern University as an adjunct professor since 1999. However, up until 2023, I was working full-time in industry. I started as a full-time faculty member in the fall of 2023.
My career has been implementing ideas we teadh in IEMS, MEM, and MLDS (using data and math to solve business problems). I've done this in software, consulting, and start-ups.
The first start-up was LogicTools, a supply chain optimization software company where I was early on the leadership team. The second, Opex Analytics was an AI company (data science and optimization) doing consulting and building software. I was the CEO and co-founder of this firm. 
Both start-ups went through back-to-back acquisitions. So, I've worked at large companies, too-- ILOG (CPLEX), IBM, LLamasoft, and Coupa Software.
I'm hoping to bring these industry experiences to the students and to my classes.
Courses Taught
Current:
IEMS Client Project Challenge
MEM Operations Excellence
MLDS Optimization
MEM Management Analytics
Potential:
Supply Chain Management and Analytics
Supply Chain Network Design
Inventory Control and Optimization
For Students
Please feel free to stop by or set up a meeting to talk about careers. I'm happy to talk about the software and consulting industries as well as Fortune 500-type companies (especially manufacturers, retailers, and transportation providers). I can talk about working for start-ups, creating a start-up, or working for a more established company. I can share my experience with supply chain and especially supply chain design and inventory.
For Our Industry Partners
I'll be working to maintain IEMS's connection to industry partners. We've done great work on these projects. Here is a 5-minute video on projects for Lurie Children's Hospital (optimizing scheduling in the Epilepsy Monitoring Unit), QSIDE (identifying sentencing biases in the Illinois court system), and UPS (network and capacity design for a large hub). In addition, teams have helped Ferrara Candy Company develop better ways to fill bags of candy and helped Sunairio develop a sophisticated model to predict loss of wind turbine power due to icing.
Books
Supply Chain Network Design (on Amazon)
Managerial Analytics (on Amazon)