Faculty Directory

Derk Joester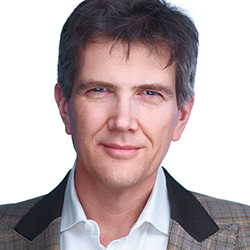 Associate Professor of Materials Science and Engineering
Contact
2220 Campus Drive
Cook Hall 2036
Evanston, IL 60208
Email

Derk Joester
Website
---
Departments
Education
Minerva Fellow Structural Biology, Weizmann Institute, Rehovot, Israel
Postdoctoral Fellow Structural Biology, Weizmann Institute, Rehovot, Israel
Ph.D. Chemistry, ETH Zurich, Zurich, Switzerland
M.Sc. Chemistry, ETH Zurich, Zurich, Switzerland
Fulbright Scholar Chemistry, University of Tennessee, Knoxville, TN
B.A. Chemistry and Pharmacy, University of Tübingen, Tübingen, Germany
Research Interests
For more than 500 million years, "simple" sea urchins have used fiber-reinforced gradient ceramic materials to build self-sharpening teeth. This may be astonishing; it is, however, by no means unique. Organisms from all domains make use of the materials properties of crystalline and amorphous solids (e.g. inorganic minerals) to provide physical integrity and sense gravity, to guide light and even perceive the earth's magnetic field.
Evolutionary optimization has led to organic-inorganic composite structures of amazing complexity, ordered across many levels of hierarchy and on length scales between the nano- and the macro scale. One very impressive feature of biominerals is that the organisms freely sculpt single-crystalline material into smoothly and continuously curving shapes, seemingly overriding the thermodynamic control of crystal morphology.
My group is driven by the desire to understand not only the design, i.e. the structure and functional organization of biominerals, but also their integrated synthesis. On a cellular level, these two, design and its execution, are inextricably linked. Our highly interdisciplinary approach reflects this complexity and rests on both the engineering of biomaterials synthesis in cell culture and the biologically inspired synthetic (re)construction of artificial mineralizing systems. In this way, we hope to find ways to create new materials of functional and architectural sophistication that rival that of biominerals. Following our recent discovery of a highly soluble Mg-rich intergranular film in vertebrate tooth enamel, we embarked on an investigation into its role in tooth decay and bioinspired approaches to prevent caries. Research in the Joester group therefore includes (bio)synthesis, functional properties, and degradation of biominerals. 
Significant Recognition
Full Scholarship at the GEM4 Summer School, 2006
JSP Fellow at the Bürgenstock Conference on Stereochemistry, 2006
Minerva Fellow, 2005-2007
Friends of the Weizmann-Institute Postdoctoral Fellowship, 2003-2005
ETH-Scholarship, 1999-2000
Fulbright-Scholarship, 1994-1995
Dr. Nathorff-Einstein Award, 1992
Award of the Fonds of the German Chemical Industry, 1992
Significant Professional Service
Selected Publications
M. Reis, Y. Alania, A. Leme-Kraus, R. Free, D. Joester, W. Ma, T. Irving, A.K. Bedran-Russo, Acta Biomaterialia 2022,138, 351-360. "The stoic tooth root: how the mineral and extracellular matrix counterbalance to keep aged dentin stable" DOI: 10.1021/acs.cgd.1c00433.
L. Stegbauer, E.E. Alp, P.J.M. Smeets, R. Free, S.G. Wallace, M.C. Hersam, D. Joester, Proc Natl Acad Sci USA 2021, 118, e2020160118. "Persistent polyamorphism in the chiton tooth: from a new biomineral to inks for additive manufacturing" DOI: 10.1073/pnas.2020160118.
M.L. Whittaker, W. Sun, D.O. Duggins, G. Ceder, D. Joester, Cryst Growth Des 2021. "Dynamic Barriers to Crystallization of Calcium Barium Carbonates" DOI: 10.1021/acs.cgd.1c00433.
K.A. DeRocher, P.J.M. Smeets, B.H. Goodge, M.J. Zachman, P.V. Balachandran, L. Stegbauer, M.J. Cohen, L.M. Gordon, J.M. Rondinelli, L.F. Kourkoutis, D. Joester, Nature 2020, 583, 66-71. Chemical gradients in human enamel crystallites. DOI: 10.1038/s41586-020-2433-3.
R. Free, K.A. DeRocher, R. Xu, D. Joester, S.R. Stock, Powder Diffr 2020, 35, 117-123. A method for mapping submicron-scale crystallographic order/disorder applied to human tooth enamel. DOI: 10.1017/S0885715620000251.
J. Cavanaugh, M. L. Whittaker, D. Joester, Chem Sci 2019, 10, 5039-5043. "Crystallization kinetics of amorphous calcium carbonate in confinement". DOI: 10.1039/c8sc05634j. 
M. L. Whittaker, D. Joester*, Advanced Materials 2017, 29, 1606730. "ACBC to Balcite: Bioinspired Synthesis of a Highly Substituted High-Temperature Phase from an Amorphous Precursor". DOI: 10.1002/adma.201606730.
M. L. Whittaker, P. J. M. Smeets, H. Asayesh-Ardakani, R. Shahbazian-Yassar, D. Joester*, Angew Chem Int Ed 2017, 56, 16028. "Multi-step crystallization of barium carbonate: rapid interconversion of amorphous and crystalline precursors". 
M. L. Whittaker, W. Sun, K. A. DeRocher, S. Jayaraman, G. Ceder, D. Joester*, Adv Funct Mat 2017, 1704202. "Structural Basis for Metastability in Amorphous Calcium–Barium Carbonate (ACBC)". DOI: 10.1002/adfm.201704202.
O. D. Klein, O. Duverger, W. Shaw, R. S. Lacruz, D. Joester, J. Moradian-Oldak, M. K. Pugach, J. T. Wright, S. E. Millar, A. B. Kulkarni, J. D. Bartlett, T. G. H. Diekwisch, P. DenBesten, J. P. Simmer Int J Oral Sci 2017, 9, e3. "Meeting report: A hard look at the state of enamel research". DOI:10.1038/ijos.2017.40.
R. D. Free, K. A. DeRocher, S. Stock, D. Keane, K. Scott-Anne, W. H. Bowen, D. Joester*, Journal of Synchrotron Research 2017, 24, 1056-1064. "Characterization of Enamel Caries Lesions in Rat Molars using Synchrotron X-ray Microtomography". DOI: 10.1107/S1600577517008724.
D. Joester*, L. R. Brooker, in Iron Oxides: From Nature to Applications (Ed.: D. Faivre), Wiley-VCH Verlag GmbH & Co. KGaA, 2016, pp. 177-205.
L. M. Gordon, M. J. Cohen, K. W. MacRenaris, J. D. Pasteris, T. Seda, D. Joester*, Science 2015, 347, 746-750. "Amorphous intergranular phases control the properties of rodent tooth enamel." DOI: 10.1126/science.1258950. DOI: 10.1126/science.1258950.
J. J. De Yoreo, P. U. P. A. Gilbert, N. A. J. M. Sommerdijk, R. L. Penn, S. Whitelam, D. Joester, H. Zhang, Jeffrey D. Rimer, A. Navrotsky, J. F. Banfield, A. F. Wallace, F. M. Michel, F. C. Meldrum, H. Cölfen, P. M. Dove, Science 2015, 349. "Crystallization by particle attachment in synthetic, biogenic, and geologic environments". DOI: 10.1126/science.aaa6760.
I. Y. T. Chang, D. Joester*, J Struct Biol 2015, 192, 569–579. "Cryo-Planing of Frozen-Hydrated Samples Using Cryo Triple Ion Gun Milling (CryoTIGM™)".
DOI: 10.1016/j.jsb.2015.11.002
L. M. Gordon, Gordon, J, K. Román, R. M, Everly, M. J. Cohen, J. J. Wilker, and D. Joester*, Angew. Chem. Int. Ed. 2014,53,available online,"Polymorph selectivity and the formation of metastable ferrihydrite in the chiton tooth", DOI: 10.1002:anie.201406131.
C. C. Tester, M. L. Whittaker, and D. Joester*, Chem. Commun. 2014, 50, 5619-5622, "Controlling nucleation in giant liposomes", DOI: 10.1039/c4cc01457j.
C.C. Tester, C.-H. Wu, M. R. Krejci , L. Mueller, A. Park, B. Lai, S. Chen, C. Sun, M. Balasubramanian, and D. Joester*, Adv. Fun. Mat. 2013, "Time-resolved evolution of short- and long-range order during the transformation of ACC to calcite in the sea urchin embryo.", DOI: 10.1002:adfm.201203400.
L. M. Gordon, L. Tran, and D. Joester*,ACS Nano 2012, 6, 10667–10675, "Atom Probe Tomography of Apatite End Members and Apatite-Based Biominerals". DOI:10.1021/nn3049957.
R.T. Knapp, C.-H. Wu, K. C. Mobilia, D. Joester*, J. Am. Chem. Soc. 2012, 134, 17908-17911, "Recombinant Sea Urchin VEGF Directs Single Crystal Growth and Branching in vitro". DOI:10.1021/ja309024b.
C.-H. Wu, A. Park, and D. Joester*, J. Am. Chem. Soc. 2011, 33, 1658–1661, "Bioengineering Single Cystal Growth". DOI: 10.1021/ja109500e.
L. Gordon, D. Joester*, Nature 2011, 469,194-197,"Nano-Scale Chemical Tomography of Buried Organic- Inorganic Interfaces in the Chiton Tooth." DOI:10.1038/nature09686.