Faculty Directory

Karen Weigert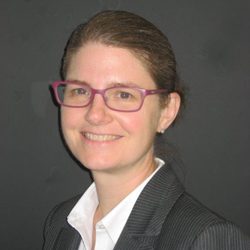 Adjunct Lecturer
Contact
2145 Sheridan Road
#A236 EV 3109
Evanston, IL 60208-3109
Email

Karen Weigert
Website
Affiliations
Biography
Karen Weigert is a senior fellow on global cities at the Chicago Council on Global Affairs. She focuses on climate, energy, and sustainability. Weigert served as the first chief sustainability officer for the City of Chicago from 2011 to 2016. As chief sustainability officer Weigert worked to guide the city's sustainability strategy and implementation, bringing innovative, practical solutions throughout the work of the city.
Specific examples of her work with the city include: developing and delivering the Sustainable Chicago 2015 Action Agenda; launching the Greencorps Chicago Youth Program; introducing, passing and implementing Energy Benchmarking legislation; leading Chicago Solar Express and Solar Chicago; launching Retrofit Chicago and creating partnerships to deliver. Chicago was selected as the "Earth Hour Capital of the US" by WWF; Citi/Economist ranked Chicago #1 in US for environmental governance and risk; and Chicago was selected as the "Most Sustainable Large Community" by Siemens and the US Chamber of Commerce Business Civic Leadership Center.
Prior to her appointment, she served as senior vice president of ShoreBank (later Urban Partnership Bank) where she built a national consumer group that generated deposits to support environmental sustainability and community development in low to moderate-income urban neighborhoods. Before her work in community banking, Weigert was a strategy consultant at McKinsey where she served clients on topics including transportation, finance, energy, and land use. She began her career as an investment banker at Goldman Sachs and later served as an appointee in the Clinton administration focused on global environmental issues and agriculture.
Weigert is a producer and writer for the documentary film Carbon Nation which is focused on solutions to climate change. She is also a former board member of CNT, Foresight Design Initiative, and Earth School Educational Foundation. Weigert graduated from the University of Notre Dame (Phi Beta Kappa) and Harvard Business School.