Faculty Directory

Joseph C. Santucci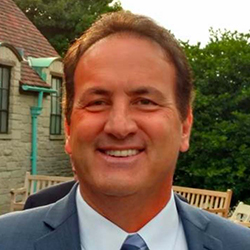 Adjunct Professor
President, Avalon Realty Associates and other Affiliated Companies
Contact
2145 Sheridan Road
Tech
Evanston, IL 60208-3109
Website
Affiliations
Executive Management for Design and Construction Program
---
Education
BS in Civil Engineering, Marquette University
MS in Engineering Managment, Northwestern University
Biography
A licensed Commercial Real Estate broker who is also an experienced Civil Engineer. Background includes project management and estimating on multi-million dollar projects at O'Hare International Airport, TARP (Tunnel and Reservoir Project), CTA and METRA to name a few. Traded as a Market Maker and a Stock Options Trader on the Chicago Mercantile and Chicago Board of Options Exchanges. Acquired, managed and grew an Architectural Woodworking Company from manufacturing and sales of a half-million dollars up to nearly twenty-million Dollars, along with relocating and expanding the facility from 18,000 SF to 164,000 SF. Organized Avalon Realty Associates along with other Limited Liability Companies consisting of Commercial Real Estate Services and Assets.
Mr. Santucci has been working in the Construction and Real Estate industry for over 25 years. He has consulted and been deemed by the courts as an "Expert Witness" in Construction and Real Estate litigation matters. He proudly serves as a Director on the Board of the F.H. Paschen Group, a National Construction Company with over 3 billion
dollars of Bonded Contracts across the Country. Aside from his Engineering and Construction experience he has also developed and constructed building projects for industrial, retail and residential mid-rise condominium buildings. While utilizing his ability to finance and quantify costs regarding development, alterations, tenant buildouts and construction; he is better able to assist clients to discern the actual value and potential repair costs of a prospective real estate investment prior to the acquisition or sale. As founder and Managing Broker of Avalon Realty Associates, he and his Associates Lease and Manage over 85 Commercial Properties and work in 19 different States. In addition, with his team they have organized over 35 entities that invest and hold real estate assets all around the United States.
EXPERIENCE
Carlo V Santucci, Inc. - Laborer and Engineer
J.F. Shea Co., Inc. - Project Manager/Executive
Negotiator for MARBA
JSAI - President
Consultant, Cain Millwork, Inc.
President, Avalon Realty Associates and other Affiliated Companies, Managing Member and Member
F.H. Paschen - Director
AFFILIATIONS & LICENSES
American Society of Civil Engineers
Chicago Association of Realtors
International Council of Shopping Centers
REMB - Real Estate Manging Member
PERC, FCC & CC - Investigation Licenses