Faculty Directory

Eric Odderstol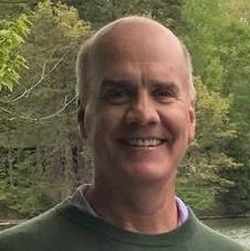 Adjunct Professor
Deputy Chief, Facilities, US Marine Corps Washington, DC
Captain, US Navy (retired)
Contact
2145 Sheridan Road
Tech
Evanston, IL 60208-3109
Affiliations
Executive Management for Design and Construction Program
---
Education
Certificate, Executive Management Program, Northwestern University
MSCE (Environmental), University of Illinois at Urbana-Champaign
BSEE, Virginia Military Institute
Navy Nuclear Power School
Biography
Eric Odderstol assumed duties as Deputy Director, Facilities, Marine Corps Installation Command in August 2018. He returns to public service from the private sector where he served as Operations Leader for Arcadis US, and prior to that, Senior Business Development Manager for Walsh Construction.  Mr. Odderstol is a Navy Veteran, having served in a variety of command and staff positions as a Civil Engineer Corps Officer.

As Operations Leader for Arcadis, Mr. Odderstol served as Global Program Manager for a "Fortune Top 20" conglomerate, technical advisor for a $300M environmental restoration program for a major utility company, and as Deputy Program Manager for Construction of a $2B program for the Chicago Public Building Commission.  As Senior Manager of Business Development for Walsh Construction, Mr. Odderstol oversaw all aspects of client relationships for Walsh's $540M federal market.

Mr. Odderstol's Navy career included assignments as Chief of Staff, Navy Expeditionary Combat Command; Commodore, 22nd Naval Construction Regiment; Commanding Officer, Amphibious Construction Battalion ONE; Staff Officer, Joint Staff Logistics Directorate; Deputy Operations Officer; Atlantic Division, Naval Facilities Engineering Command, and a variety of contracting, Seabee, and public works assignments around the globe.

Mr. Odderstol's first Civil Engineer Corps assignment was Director, Planning and Design, MCAGCC 29 Palms.  A New Jersey native, he holds degrees in Electrical Engineering from the Virginia Military Institute, Environmental Engineering from the University of Illinois at Urbana-Champaign, and a certificate in Executive Management from the Kellogg School of Business.  In his spare time, he tutors high school math and is a member of the Board of Trustees of Nexus Health, Inc.