Faculty Directory

Kevin Murnane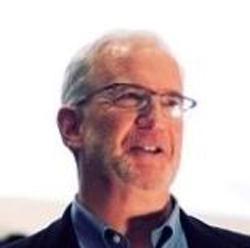 Adjunct Professor of Leadership, Kellogg School of Management
Contact
Kellogg Global Hub
2211 Campus Dr
Evanston, IL 60208
Email

Kevin Murnane
Website
Kevin Murnane Kellogg Faculty Profile
---
Departments
Industrial Engineering and Management Sciences
Affiliations
Education
M.B.A., 1982, Marketing, Finance, Not-For-Profit Management, Kellogg School of Management, Northwestern University
B.S., 1979, Commerce, University of Illinois
Biography
Kevin Murnane has more than 20 years of experience in Human Resource executive coaching, change management consulting, competency-based training, teaching, marketing, entrepreneurial software start-ups, marketing and business development. He currently consults on projects ranging from executive competency development for succession management to action learning to drive culture change. He was SVP and Director of two HR software startups and expansions. Kevin is an eight-year veteran of Development Dimensions International (DDI), where he was a senior selection specialist and start-up team leader. He is also the founder of the firm Behtrics, Inc.
Kevin managed global consulting practices in manufacturing start-ups (e.g., Big Three, Toyota, BMW), call centers, pharmaceuticals, and civil aerospace (e.g., Rolls Royce, Boeing).  Applications included Executive Leadership and Succession Management, including Leadership Assessment Centers. After getting off the road, he founded and runs a consulting business, teaches at Kellogg School of Management and McCormick School of Engineering, and coaches executive leaders in a wide range of Kellogg Executive Education Programs.  He was a founding faculty member of the Daniel Goleman Emotional Intelligence Coaching Certification program.
Continuous Learning is key for Kevin, as his team has built three new classes and leadership curriculums during the pandemic, focusing on Nurturing, Dismantling, and Building Leadership (NDB). A highlight of his Kellogg work has been working on the team that designed the Personal Leadership Insights Class, including writing the Coaching Manual for the class.  Teaching and learning with smart students is Kevin Murnane's passion, and he is grateful to do this work with each of his students.