Faculty Directory

Donald McNeeley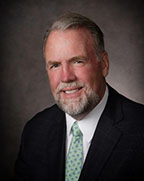 Adjunct Professor
Contact
2145 Sheridan Road
Tech
Evanston, IL 60208-3109
Email

Donald McNeeley
---
Departments
Industrial Engineering and Management Sciences
Affiliations
Education
PhD Organizational Development, George Williams College
MBA/AMP Business Administration, Harvard School of Business, and George Williams College
MS Management and Organizational Behavior, Benedictine University
BA Business Administration, University of Wisconsin, and Columbia Pacific University
Biography
Dr. Donald McNeeley has the unique perspective of both business CEO and Adjunct Academic Professor. It is through this unique blend, that he will address the impact of technological advancements in the manufacturing sector. He will draw specifically from his position and expertise in the domestic and international steel industry. Dr. McNeeley will address the industries response to technological disruptions, both positive and negative. He will share his research and thoughts on what he calls the Paradox of Productivity. His controversial thesis challenges the notion that ever-expanding productivity does infinite good. He explores potential social implications of increasing productivity and the impact on job creation. Further, he will address future challenges that will continue to disrupt for decades to come. He draws from the Chinese proverb "may you live interesting times." As a leader responsible for making a significant payroll, he, in fact, will punctuate "these are indeed interesting times." 
Research Interests
Donald McNeeley is the President and Chief Operating Officer of Chicago Tube and Iron Corporation, a multi-million dollar steel company headquartered in Chicago with ten subsidiaries throughout the United States. Don also serves as a member of the Board of Directors. Dr. McNeeley has served as Chairman of the Metals Service Center Institute, the premier trade association of the steel industry. He has held a variety of positions within the association, and has been a frequent moderator of the Annual Economic Forecast.
Prior to joining the teaching staff at Northwestern University, he held an Adjunct Professorship at DePaul University where he taught the capstone course in the Graduate MBA Program. It was there that he received DePaul University's Best Teaching Award in 1993 and 1998. He also served on DePaul University's Institute for Business and Professional Ethics.
As testimony to his competitive nature, Don has competed in and completed over eighty marathons, including a five-time finisher of the renowned Boston Marathon. In a 1998 test of endurance, he completed six marathons in six weeks. He has also completed five Olympic distance triathlons.
Significant Recognition
Don is a Management Trustee of Pipe Fitters' Union Local 597. He is a former Director of the Committee for Monetary Research and Education in Greenwich, Connecticut and is currently a director of the Vail Rubber Company in St. Joseph, Michigan. Dr. McNeeley was also among the finalists for the 2005 Ernst & Young Entrepreneur of the Year Award and was named Metal Center News Man of the Year in 2006.
Courses Taught
MEM 437 - Strategic Management
Significant Professional Service
1998 - Present: Chicago Tube and Iron - President and CEO
Selected Publications
Don has authored numerous articles and publications. He is listed in Who's Who in America as well as Who's Who Worldwide and is frequently called upon to speak on a variety of subjects related to business, the steel industry, and economics. He has been quoted in the Wall Street Journal and featured in Inc. Magazine and Crain's Chicago Business. His speaking engagements include the United States Military Academy at West Point, Columbia University's Arden House, The Jefferson Institute in Provo, Utah, British Petroleum, American Chemical Society, Australian National Steel Convention, Tru-Serv Hardware Executive Development Program, and the American Academy of Management.