Faculty Directory

Jeff Lefebvre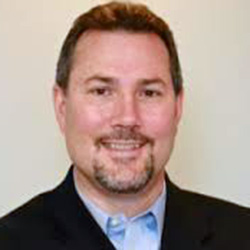 Adjunct Faculty
Contact
2145 Sheridan Road
Tech
Evanston, IL 60208-3109
Email

Jeff Lefebvre
Website
---
Departments
Industrial Engineering and Management Sciences
Affiliations
Education
PhD IEMS, Northwestern University
MS IEMS, Northwestern University
BS Industrial Engineering, University of Michigan
Research Interests
Jeff consults with companies in diverse industries. He assists his clients in formulating and implementing actionable visions and strategies to capitalize on changing environments. Jeff founded PriSim Business War Games as a management education and consulting firm that is dedicated to empowering organizations through the evolution and advancement of their one sustainable competitive advantage – the knowledge capital of their employees.
Through the use of models and business simulations, Jeff works with his clients to improve their understanding of the business environment and their ability to adapt to changes in this environment. Jeff is actively involved in all phases of PriSim service delivery including modeling, simulation and seminar development and program instruction/facilitation.
A partial list of Jeff's clients includes: ADP Dealer Services, Advanta, BBA Aviation – Signature Flight Support, Chubb Insurance, Delphi Automotive, Harley-Davidson, Hollister Inc., the Magazine Publishers Association, the Mortgage Bankers Association of America, National City Mortgage, National Semiconductor, Northwestern University, PNC Mortgage Corp., Raytheon and Rodale Press.
Prior to forming PriSim, Jeff was a consultant with the World Headquarters Division of Andersen Consulting (now Accenture). At Andersen, Jeff led information technology, strategy, re-engineering, business process design and systems integration engagements.
Courses Taught
MEM402 - Engineering Management
Significant Professional Service
Founder & President, PriSim
Experienced Manager – Andersen Consulting