Faculty Directory

Tina LaCroix-Hauri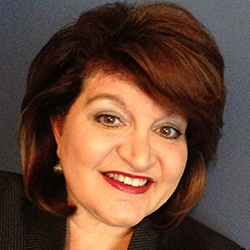 Adjunct Professor
President and Practice Leader, CISO Advisory Services at Bradford Garrett Group, Inc.
Contact
2145 Sheridan Road
Tech
Evanston, IL 60208-3109
Email

Tina LaCroix-Hauri
Affiliations
Education
MBA Loyola University, Quinlan Graduate School of Business
B.S. Northwestern University, Weinberg College of Arts and Sciences
Biography
As Co-Founder and President of Bradford Garrett Group Tina provides CSO and CISO Advisory Services, Corporate Fraud Investigations, Physical Security and Expert Witness litigation consulting services. Previously as the Director of Enterprise Risk Management for Discover Financial Services (DFS), Tina executed the program strategy, policy establishment, measurement, and governance; and risk reporting. This included establishing Business Risk Limits, preparation and delivery of executive and board level reporting, contribution to quarterly and annual SEC filings, and interface with internal and external auditors plus the various regulatory agencies governing the financial services sector.
As the first executive level Information Security executive hired by the both DFS and Aon Corporation, Tina also has a keen understanding of what it takes to manage IT Risk while leading in the role of CISO. As a CISO, Tina guided her teams, working through business leadership to establish global IS governance, risk based reporting, technology standards, application level security reviews, corporate programs, policies and processes.
As Co-Founder of the Chicago CISO of the Year Award Program Tina continues to drive awareness for the CISO community by encouraging the recognition this undeniably important role deserves. A lifetime commitment to contributing to the success of others manifests itself in many ways; several of Tina's former team members currently fulfill the role of CISO and many others occupy Executive level Risk Management and Senior level IT Security positions.
Courses Taught
Inf_Tech 490 – Risk Management
Significant Professional Service
2008-Present: President and Practice Leader-CISO Advisory Services
2005-2012: Discover Financial Services, Director, Enterprise Risk Management
2001-2005: Aon, Chief Information Security Officer
CURRENT AFFILIATIONS AND MEMBERSHIPS
Industry Advisory Board-Master of Science in Information Technology - McCormick School of Engineering-Northwestern University
Association of Information Technology Professional (AITP)  - Chicago Chapter-Executive Board
Chicago CISO of the Year Program Co-Founder
ISACA Chicago
Continuing Education
Society of Information Managers SIM Graduate-Alumni Mid-Atlantic Region
Kellogg School of Management, Managing New Products and Services for Competitive Advantage, Northwestern University, Evanston, IL
ABA School of Bank Card Management, Certificate, Emory University, Atlanta, GA
School of Executive Management and Financial and Strategic Leadership I & II, Boston University, Boston, MA