Faculty Directory

Julian Cheng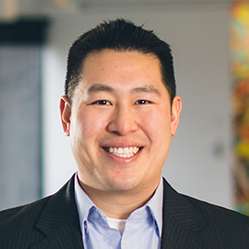 Adjunct Lecturer
Contact
2311 N Campus Dr
Suite 1400
Evanston, IL 60208
Email

Julian Cheng
---
Departments
Industrial Engineering and Management Sciences
Affiliations
Education
MBA, University of Chicago Booth School of Business, Chicago, IL
MS in Engineering Management, Northwestern University, Evanston, IL 
MS in Management Science & Engineering Coursework, Stanford University, Stanford, CA
BS in Electrical Engineering, University of Illinois at Urbana-Champaign, Urbana and Champaign, IL
Biography
Julian Cheng has managed several financial and institutional VC funds totaling $175M of committed capital in 70+ startups in areas such as artificial intelligence, machine learning, robotics, computer vision, space, autonomous vehicles, genomic sequencing, healthtech, fintech, insurance, and others. Several investments from his funds have generated tremendous business, social, technology, and investor value with several startups becoming acquired or IPOing including a $500M+ acquisition and IPO at $2.5B+ market cap.
Julian is passionate about supporting and mentoring founders to build world-changing businesses, making an economic impact on the community, and building founders' character and positive corporate culture while producing outsized returns. Before becoming a venture capital investor, Julian managed and developed software and hardware for enterprises, microprocessors, and satellites, and co-founded two start-ups in the Internet of Things and education spaces. After working at large tech companies and start-ups in SF, LA, Austin, and NY, he returned to Chicago to help invest in and cultivate the local technical and entrepreneurial ecosystem in hopes to transform the community.
He is committed to building the next generation of diverse investors and entrepreneurs by running a weekly Next Gen Investors program that draws dozens of PhD, MBA, MD, and undergraduate students of diverse backgrounds - ethnic, gender, socioeconomic, geographic, and field of studies - from Northwestern University, University of Chicago, Stanford, Harvard, Cornell, Wheaton, University of Illinois and others. Industry veterans, university professors, professional athletes, public school principals, physicians, and former executives also attend these education sessions. He also leads the Next Gen Founders program teaching entrepreneurship to elementary, middle school, and high school students in hopes of building the next generation of diverse founders.
Julian holds a BS in Electrical Engineering from the University of Illinois at Urbana-Champaign, studied engineering management at Stanford and Northwestern Universities where he obtained his Masters in Engineering Management, and studied management at the University of Chicago Booth School of Business. Julian is a dedicated husband and father and is an active volunteer in the community where he serves on the Advisory Board of Northwestern University's NUvention Web + Media, NUvention Transportation, and NUvention Analytics. He mentors at local high schools' startup incubators and leads several youth extracurricular programs, sports leagues, and at his local church.