Renowned Researcher Ted Sargent Joining Northwestern Electrical and Computer Engineering
Sargent, who will also have an appointment within the Department of Chemistry in the Weinberg College of Arts and Sciences, is a creative and innovative scholar known for his groundbreaking research in nanoscience
Ted Sargent, an internationally renowned researcher in nanotechnology, is joining Northwestern's Department of Electrical and Computer Engineering. Sargent is a creative and innovative scholar known for his groundbreaking research in nanoscience, and his research has contributed to fundamental advances in nanotechnology and materials chemistry.
Sargent will also have an appointment within the Department of Chemistry in the Weinberg College of Arts and Sciences, and will be affiliated with the International Institute for Nanotechnology. Sargent was university professor at the University of Toronto, where he served as the vice president of research and innovation, and previously served as vice president – international, and, prior to that, vice dean of research in the faculty of applied science and engineering.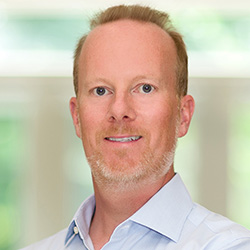 An entrepreneur with 64 patents, Sargent's approach to research is multidisciplinary and blends state-of-the-art inorganic and physical chemistry. His work has impacted the global nanotechnology community, notably, his development of solar cells and light sensors based on solution-processed semiconductors and colloidal quantum dot optoelectronic devices. He also created exceedingly sensitive light detectors to enable image acquisition in low and infrared components.
A prolific author of academic papers, Sargent's book The Dance of Molecules: How Nanotechnology is Changing Our Lives (Penguin, 2005) was published in Canada and the United States, and has been translated into French, Spanish, Italian, Korean, and Arabic. He has received many awards and honors, including the NSERC Brockhouse Canada Prize in Interdisciplinary Research and Engineering, the Killam Prize in Engineering from the Canada Council for the Arts in 2020, and elected fellow of the Canadian Academy of Engineering, and the Royal Society of Canada.
EDITOR'S NOTE: This article was adapted from a piece on the Weinberg College of Arts and Sciences website. You can read the full story here.