Northwestern, Nokia Discuss Communication Trends
The event focused on 5G/6G wireless connections, artificial intelligence and machine learning, and the Internet of Things, among other issues
Northwestern Engineering faculty and members of Nokia Bell Labs recently organized an all-day virtual workshop to discuss trends in next-generation communication technology.
Hosted on the Webex video conferencing platform, about 60 people from the McCormick School of Engineering and Nokia participated in the September 2 event that had 13 talks. Presentations focused on 5G/6G wireless connections, artificial intelligence and machine learning, and the Internet of Things, among other issues. The event also strengthened ties between Northwestern researchers and the Naperville-based Nokia group.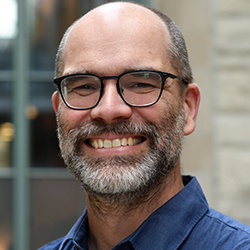 "It's important for researchers in academia and industry to have an exchange of ideas," said Randall Berry, John A. Dever Professor of Electrical and Computer Engineering and department chair. "Events like this, especially in these post-COVID different circumstances, are a valuable resource for everybody involved."
Michael Kinnavy, head of global 5G research and development at Nokia, praised the collaboration.
"The event was extremely successful," Kinnavy said. "We definitely envision opportunities for partnering between Nokia and Northwestern"
Northwestern Engineering faculty made the following presentations:
Berry gave the presentation "Two Problems in Wireless Networks: C-V2X MAC Performance and CBRS Spectrum Sharing." He discussed MAC layer performance issues that arise in the LTE-based C-V2X protocol developed for vehicle-to-vehicle communications, and how the recent CBRS approach for tiered spectrum sharing can impact the competition between firms seeking to use this spectrum to compete for customers.
Dongning Guo, professor of electrical and computer engineering, described a learning-based algorithm for allocating sub-bands to radio links and for controlling their transmit power during his talk, "Artificial Neural Network for Wireless Resource Management."
Michael Honig, professor of electrical and computer engineering, proposed a two-stage distributed approach for jointly optimizing precoders (including ranks) and linear combiners, in his presentation, "Deep Learning for Rank Selection in MIMO Cellular Networks."
Ermin Wei, assistant professor of electrical and computer engineering and of industrial engineering and management sciences, presented "Robust and Flexible Distributed Optimization Algorithms for Networked Systems." She discussed a framework of distributed optimization algorithms for the problem of minimizing a sum of convex objective functions, which are locally available to agents in a network.
Qi Zhu, associate professor of electrical and computer engineering and (by courtesy) computer science, discussed the need to better understand how future connected and autonomous vehicles (CAVs) will employ complex sensing, computation, and communication components for their perception, planning, control, and coordination. His presentation was titled "Know the Unknowns: Addressing Disturbances and Uncertainties in Connected and Autonomous Vehicles."