$1.5 Million Moore Foundation Grant to Support Data Science and Astronomy Research
Professor Aggelos Katsaggelos is a co-investigator for the grant benefitting the Center for Interdisciplinary Exploration and Research in Astrophysics (CIERA)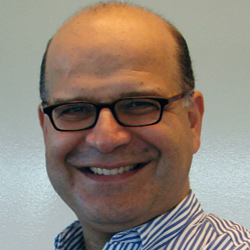 The Gordon and Betty Moore Foundation awarded a $1.5 million interdisciplinary grant supporting collaborative research in data science and astronomy to Aggelos Katsaggelos, professor of electrical and computer engineering and Joseph Cummings Professor, and Vicky Kalogera, Daniel I. Linzer Distinguished University Professor in the Department of Physics and Astronomy, benefitting the Center for Interdisciplinary Exploration and Research in Astrophysics (CIERA).
CIERA promotes research and education in astrophysics, placing special emphasis on interdisciplinary connections with computer science, applied math, statistics, electrical and mechanical engineering, planetary science, education, and the arts.
The Moore Foundation was established by Intel cofounder Gordon E. Moore and his wife Betty I. Moore to support areas such as scientific discovery, environmental conservation, and patient care improvements.
Katsaggelos's research interests include multimedia signal processing, multimedia communications, computer vision, pattern recognition, and machine learning.