4C Picked #6 & Narrative Science #14 Among Top 73 Startups in Chicago
4C is founded by Alok Choudhary, while Kristian Hammond & Larry Birnbaum both lead Narrative Science.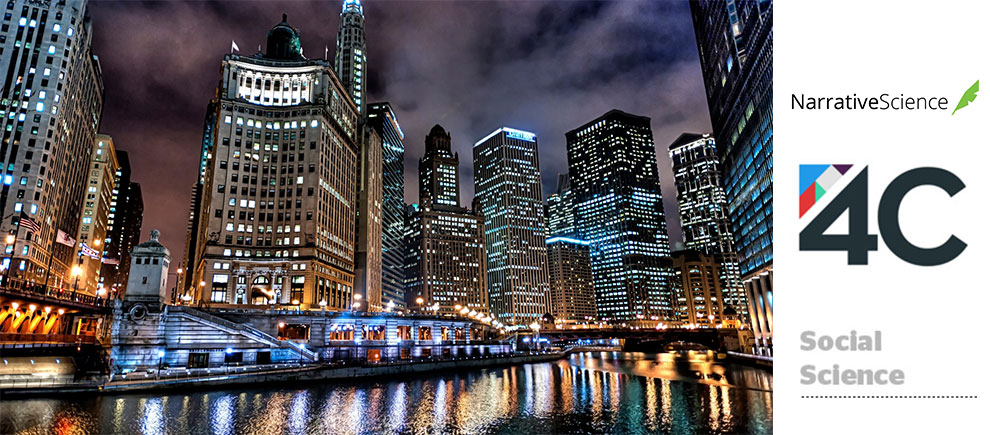 4C, a social intelligence and advertising platform, founded by Prof. Alok Choudhary, has been named #6 in a ranking of the top 73 startups in Chicago by Symmetry 50. Narrative Science, a leader in advanced natural language generation, whose focus is on creating exceptional software, was selected at #14 (Prof. Kristian Hammond is Chief Scientist & Prof. Larry Birnbaum is Chief Scientific Advisor).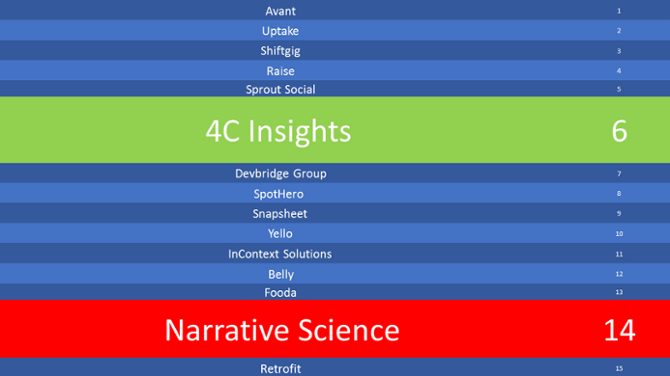 4C is a global leader in data science and media technology with solutions for multi-screen convergence. Brands, agencies, and media owners use 4C to improve effectiveness on TV, digital, social and mobile. The 4C product suite includes activation on Facebook, Twitter, LinkedIn, Pinterest, and Instagram as well as TV synced ads across display, search, social and video. The company also provides advertising and content analytics leveraging its global TV monitoring network and proprietary social affinity database.
Narrative Science is focused on creating exceptional software, starting with their advanced natural language generation platform, Quill, that transforms data into meaningful and insightful narratives people can simply read. Quill enables organizations to spend less time crunching numbers and more time providing their employees and customers with actionable information that, ultimately, makes them smarter.
Established in 2014 Symmetry50 specializes in bookkeeping services for startups, small businesses, freelancers, digital nomads and entrepreneurs of all types.