Academics
Innovative interdisciplinary programs that ensure you're prepared to lead
Thrive at Northwestern
Gain the skills and experience you need to imagine things that the world has not yet seen
Whether you're an undergraduate or graduate student, Northwestern Engineering provides interdisciplinary programs and innovative curricula that ensure you'll be prepared to lead in your chosen field.
VIEW AREAS OF STUDY
Undergraduate Study
Think and work like an engineer
Starting at the beginning of your freshman year, you'll experience firsthand what it means to think and work like an engineer. You'll work with clients, solve complex problems, and make a positive impact on another person's life through our innovative Engineering First® curriculum.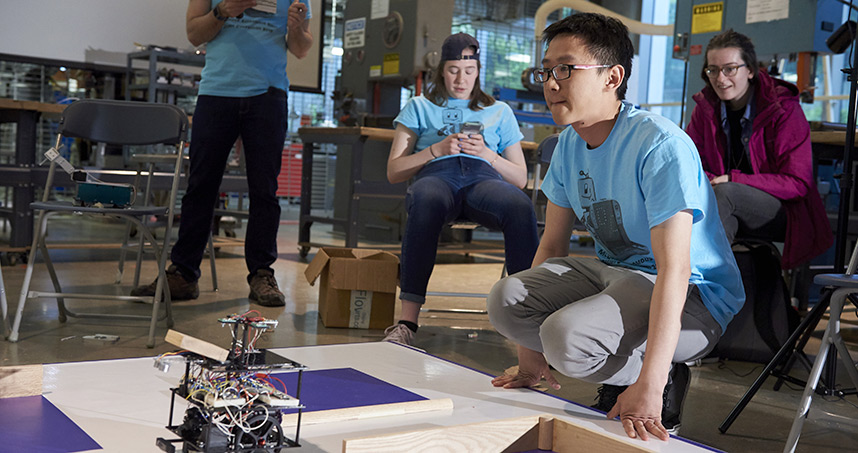 tenure or tenure-track faculty members
of undergraduates perform research
in labs on-campus
major research centers and partnerships
Graduate Study
Prepare for a lifetime of impact
Graduate work at Northwestern Engineering can be a doorway to a new chapter in your life.
The possibilities are limitless:
Ideas at the Intersection
What's the next big idea?
Check out the latest ideas coming out of Northwestern's classes.