Announcements
Christina Kosmowski, Rodney D. Priestley to Address 2023 McCormick Graduates
Kosmowski and Priestley will speak at the June 11 events
Two distinguished alumni will address Northwestern Engineering's Class of 2023 as part of the McCormick School of Engineering's graduation ceremonies on Sunday, June 11, at Welsh-Ryan Arena.
Christina Kosmowski ('98), the CEO of LogicMonitor, will speak at the McCormick Undergraduate Convocation. Rodney D. Priestley (PhD '08), dean of the Graduate School and Pomeroy Betty Perry Smith Professor of Chemical and Biological Engineering at Princeton University, will speak at the McCormick PhD Hooding and Master's Degree Recognition Ceremony.
"Christina and Rodney are two excellent examples of how a Northwestern Engineering education can lead to a fulfilling and successful career," said Julio M. Ottino, dean of the McCormick School of Engineering. "I am delighted for them to join us, and I know their words will have a profound impact on our newest graduates."
Christina Kosmowski
At LogicMonitor, Kosmowski is responsible for accelerating the company's hypergrowth and helping C-level executives and their teams thrive through transformation. Prior to assuming the role of CEO, Kosmowski served as LogicMonitor's president, leading go-to-market strategy, research and development, customer success, and operations. She has spent more than two decades holding leadership positions in the enterprise software space and is passionate about discovering new ways to bring the worlds of technology and business together.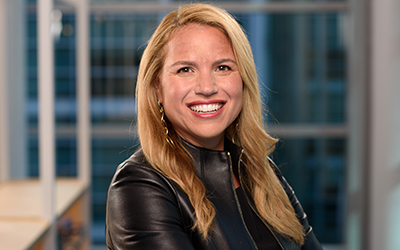 Kosmowski came to LogicMonitor from Slack, where she spent four years building and leading customer success and enterprise go-to-market teams. She also spent 15 years at Salesforce, where she oversaw functions including renewals, consulting, support, and customer success. In both roles, she helped guide her respective organizations through pivots, disruptions, and rapid periods of growth, while also being a pioneer of the customer success practice
Outside of LogicMonitor, Kosmowski serves on the board of Rapid7 and is a founding partner of Operator Collective, an organization that brings together tech's most sought-after operators, investors, and founders from diverse backgrounds to invest in and accelerate the next generation of business-to-business technology. 
A member of Northwestern Engineering's McCormick Advisory Council, Kosmowski holds a bachelor of science in industrial engineering and management sciences from Northwestern University, where she was captain of the soccer team. She lives in the Bay Area with her husband and two teenage daughters. 
Rodney D. Priestley
Along with his duties at Princeton, Priestley also serves as codirector of the National Science Foundation I-Corps Hub. He previously served as the inaugural vice dean for innovation at Princeton.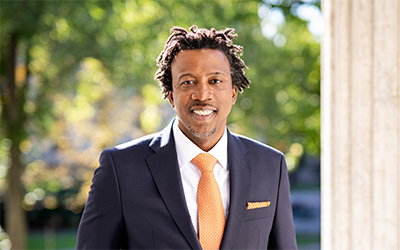 Priestley's research involves describing and developing complex materials — especially nanoparticles, thin polymer films, and nanocomposites — focusing on material properties at small length scales. From designing next-generation biocompatible surfactants to creating ultra-stable polymer films resistant to property changes upon heating, his work impacts industries ranging from personal care to aerospace. His recent interests include the use of polymers in sustainability and their implications on the environment.  
Priestley obtained his PhD in chemical engineering from Northwestern Engineering. He has been recognized with several awards for his research and commitment to teaching and mentorship.