Colleen O'Brien Selected for AGU Voices for Science Fellowship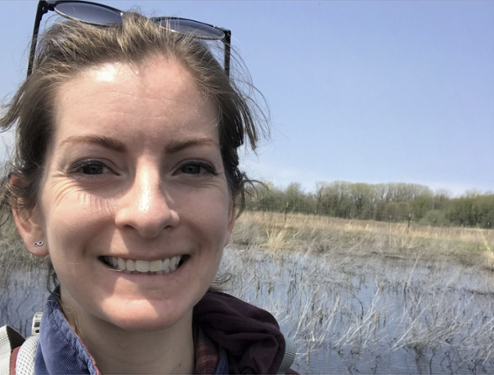 Congratulations to Ph.D. student Colleen O'Brien on being selected for the 2023 American Geophysical Union's (AGU) Voices for Science fellowship program!
Colleen was selected for this year's Voices for Science fellowship for her dedication to connecting with local legislators to galvanize change in her community. This fellowship will allow Colleen the opportunity to work directly with AGU policy staff to make her research more relevant to local policy and help adapt the research for broader climate action.  
At large, Voices for Science provides its participants with many resources, including unique skills-building workshops and toolkits focused on communications and policy; hands-on support from AGU staff in conducting and organizing outreach opportunities; and expense-paid travel to Washington, D.C. for an April workshop and to San Francisco, CA for AGU23 in December. Voices for Science participants will help amplify science and its worth and help both policymakers and the broader community see the importance of our nation's commitment and continued support of the scientific enterprise.  
"I am really passionate about working with local communities to use green infrastructure to create more flood-resilient communities," Colleen said. "I have been really lucky to have great mentors through my co-advisors, Aaron Packman and Bill Miller, and to have had the opportunity to participate in a lot of community-engaged research with them."