The Future of Big Cities after COVID-19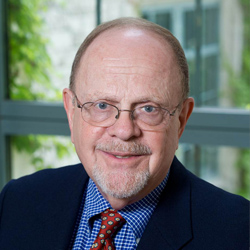 What's the path forward for large cities once COVID-19 is controlled? Will workers and residents come back downtown? Will riders return to mass transit systems? How can we sustain them until then? Will the demand for private and public infrastructure rebound to attract investment and growth? Where will the money come from? Prof. Joseph Schofer investigates all of these questions in his latest episode of the Infrastructure Show podcast, "The Future of Big Cities after COVID-19".
COVID-19, the shutdowns and the massive shift to working from home present major uncertainties about the future of big cities and the infrastructure and services that support them. Schofer thought it would be interesting to explore the possibilities with someone who has studied cities for many years, so he  reached out to Edward Glaeser, Professor of Economics at Harvard, who shared his views of the range of opportunities and obstacles that may define the new normal for large cities.
The Infrastructure Show consists of monthly podcasts in which some of the nation's top infrastructure experts discuss with host, Professor Joseph Schofer of Northwestern University, the condition of our infrastructure today, and what can be done about it. While many subjects are addressed, including repairs, upgrades and new construction, there is an emphasis on the topics of preventive and predictive maintenance, as well as structural health monitoring.