No Stopping Student Creativity in Times of COVID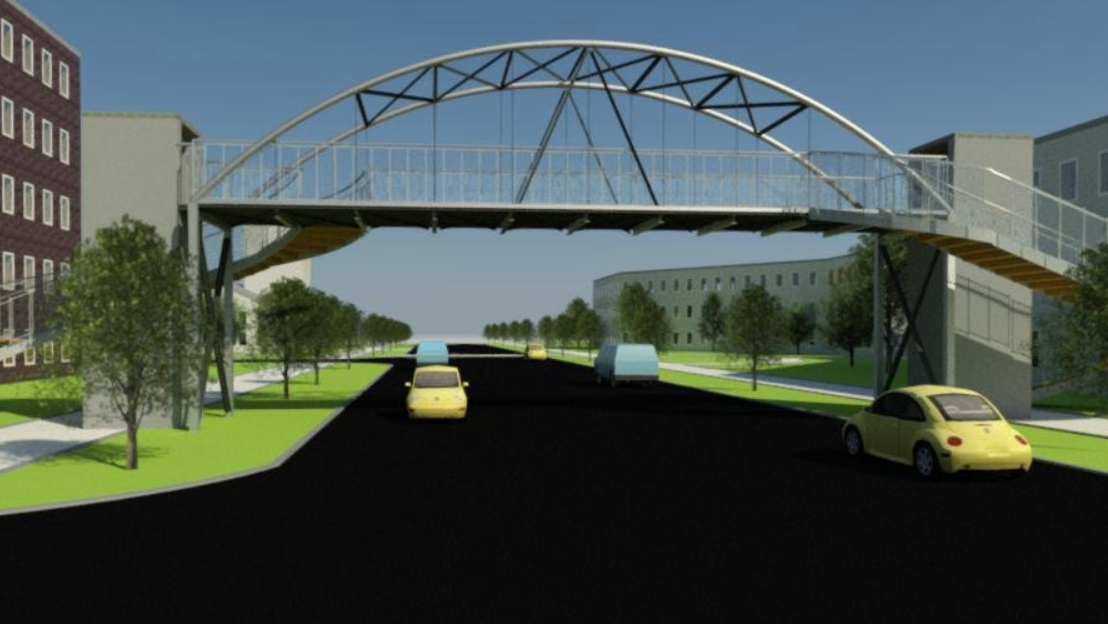 In a collaboration between CEE faculty and Skidmore, Owings, and Merrill (SOM) engineers, a new, 3-quarter design sequence was launched in the 2019-2020 academic year for MS program in Structural Design. The Structural Design sequence tests graduate students ability to design and optimize creative structural solutions to various real-world scenarios. The teams of 3-4 work on these solutions for the entire academic year, familiarize themselves with the design process and develop a level of comfort in self-driven learning. 
This class, as all CEE classes, was abruptly moved on-line for spring quarter due to the COVID-19 pandemic.  But that did not stop this first cohort of students, who continued learning, collaborating and innovating with instructors and other students to bring their designs to a very successful completion. 
This year the design scenarios included four structural tasks around the Northwestern Campus. First, designing a roof for the Bobb-McCulloch Residence Hall Courtyard, to protect from rain whilst still allowing natural light. Second, designing a four-seasons enclosure for the Vandy Christie Tennis Center, which does not serve as a significant visual draw. Third, a pedestrian bridge over Sheridan Rd which demonstrates compelling engineering concepts. Fourth, a covering over the Ryan Field Stadium seating, which shades the spectators but does not cover the field.
For each project, groups first produced a selection of alternative designs before choosing one based on the project criteria and structural efficiency. Following this the teams utilized optimization methods covered in class to improve their designs. Each group wrote a final report detailing their work, including a definition of each project's constraints, detailed global analysis, and a graphics package. The final designs were then shared via video presentations through Zoom with an audience of students, NU faculty, SOM engineers, and other practitioners. During the presentations audience members were able to question the students on their designs, provoking discussions of optimization decisions and structural aesthetics, among other topics. The final designs reflect the hard work and ingenuity of the students over the past three quarters, and have been praised by both the NU faculty and SOM instructors.