Jim Hambleton and Amanda Stathopoulos Receive NSF CAREER Awards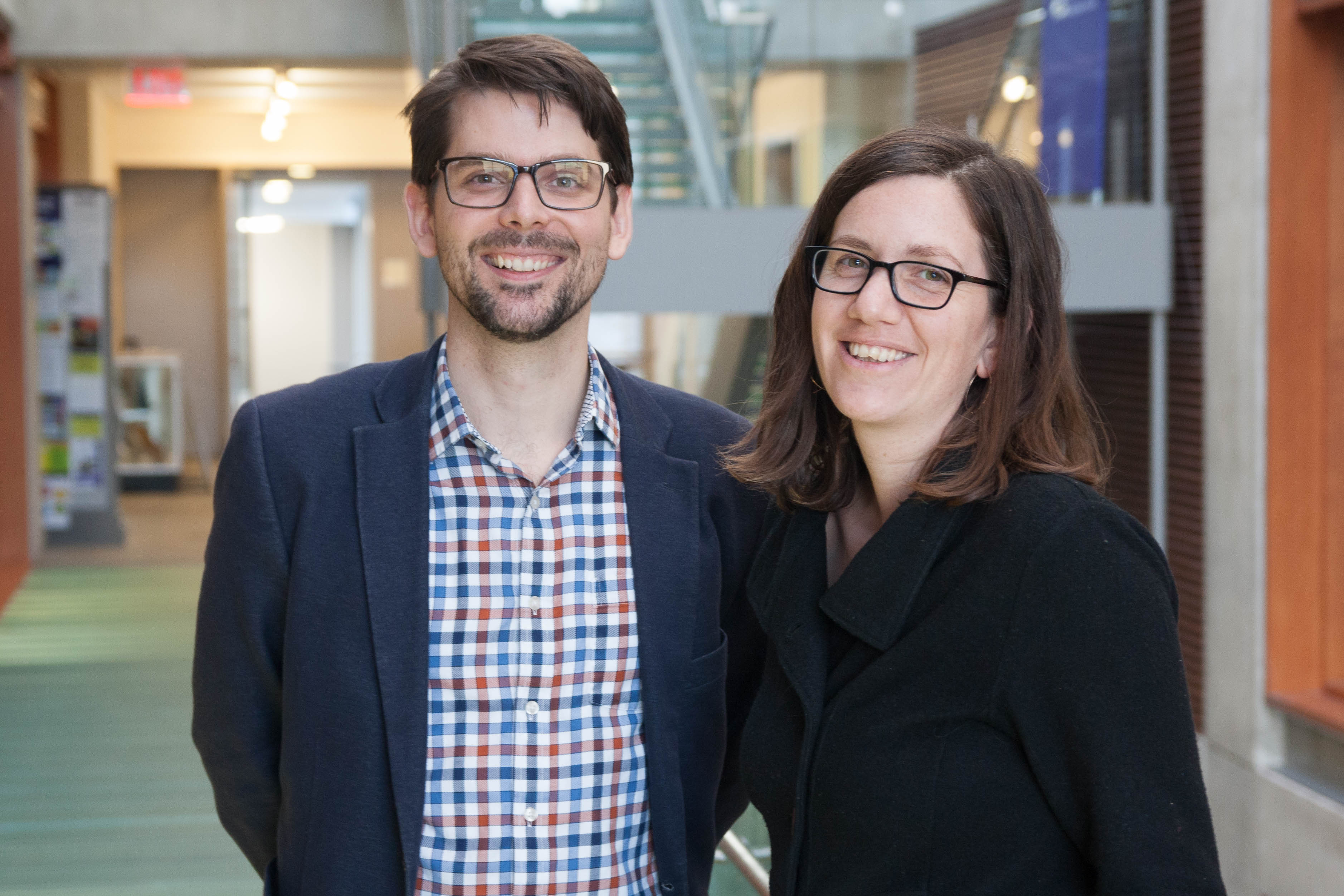 Professors Jim Hambleton and Amanda Stathopoulos have each received CAREER Awards from the National Science Foundation.
The National Science Foundation CAREER awards are awarded in support of junior faculty who exemplify the role of teacher-scholars through research, education, and the integration of education and research within the context of the mission of their organizations. Such awards come with a federal grant for research and education activities for five consecutive years.
Jim Hambleton, whose project is entitled "Modeling Soil-Machine Interaction for Advances in Civil Construction and Terrestrial Robotics," will investigate the physical processes through which machines interact with soils, and develop theoretical models that will underpin the design of future, autonomous devices used for construction, mining, agriculture, and mobility. The educational and societal impact will be maximized through sustained outreach, training of undergraduate and graduate students, interaction with industry, and dissemination of results internationally across various platforms, including open-source software written in an architecture advised by industry collaborators. Through collaboration with the Chicago Children's Museum and Chicagoland maker fairs, the project aims to stimulate interest in engineering and SMI across a wide range of demographics.
To read the full abstract, click here.
To see the details of his award, click here.
Amanda Stathopoulos's project, "Transformative Mobility Analysis: Mixed Methods Framework," aims to meet the mobility needs of diverse populations with emerging transportation technologies, and it focuses on using integrated analytic frameworks drawing on qualitative and quantitative data, theories and methods. It will also address a gap in current approaches by integrating quantitative and qualitative multi-disciplinary insights and developing methods to study how society adapts to evolving mobility technologies. The project includes mentoring, undergraduate curriculum development and scalable class activities where students evaluate engineering solutions that align with human behavior and livability goals. The outreach plan will impact a broad audience by developing online educational material and training tools for Chicago high school teachers, to promote careers in engineering in diverse communities.
To read the full abstract, click here.
To see the details of her award, click here.