Architecture Students Study in Madrid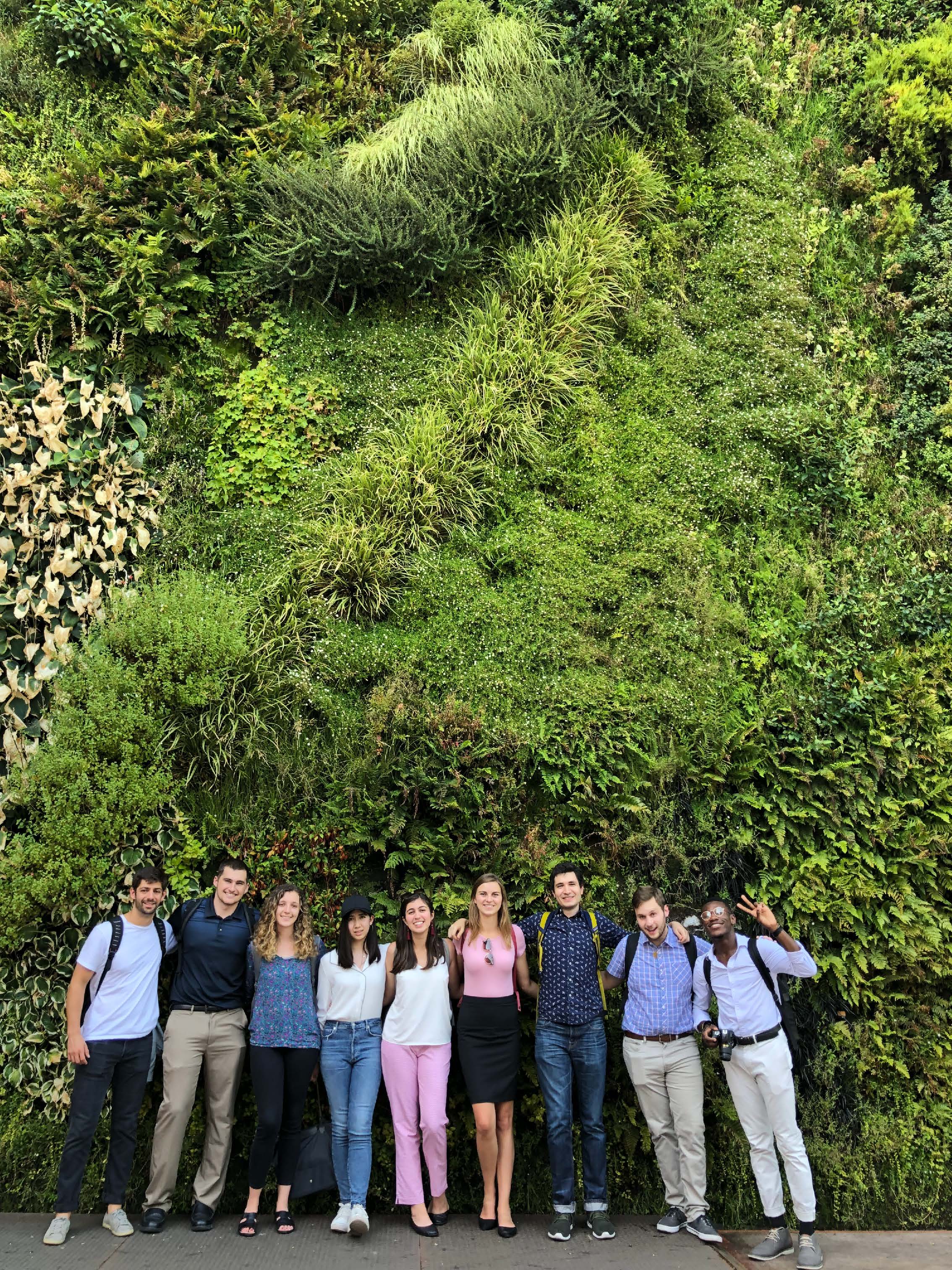 Last month, nine Northwestern students in the Architectural Engineering and Design (AED) program had the opportunity to travel to Spain to explore the architecture of Madrid and Barcelona. The trip was championed by Professors Scott Cyphers, Larry Booth, Luis Collado, and Jose Luis de la Fuente. The students in attendance were Molly Lazar, Jacob Webb, Kannon Nelms, Mark Galperin, Lawan Alade-Fa, Julia Nicholson, Anna Kornreich, and Erika Mateus.
Every two years, the program sponsors a five-day trip to a European city, where students study with internationally renowned architects and become immersed in local history and culture. The five days in Madrid were filled with architectural tours, museum visits, and hands-on design activities with ARUP's Madrid office before heading to Barcelona for the weekend.
The AED certificate program prepares next-generation engineers to create spaces and structures that not only meet functional needs but are also attractive and exciting. By sponsoring study in Europe, the program challenges its students to understand the ideas behind the designs built in different environments.