Honors and Awards
Dean Julio M. Ottino Elected to the National Academy of Sciences
Ottino recognized for achievements in original research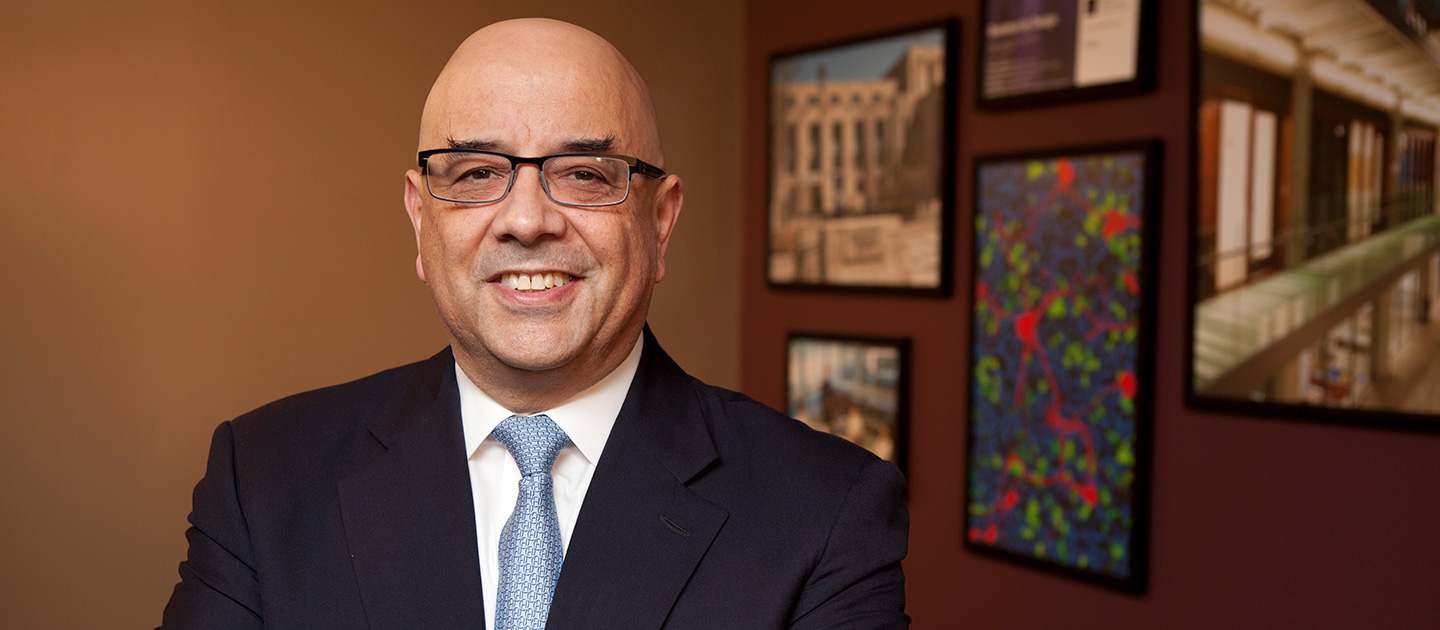 Northwestern Engineering Dean Julio M. Ottino has been elected to the prestigious National Academy of Sciences. Membership in the academy is one of the highest honors given to a scientist in the United States. 
Ottino is among 120 new members and 30 international members selected in recognition of their distinguished and continuing achievements in original research. He will be formally inducted during the academy's 159th annual meeting next year.
Ottino is the dean of the McCormick School of Engineering, Distinguished Robert R. McCormick Institute Professor, and Walter P. Murphy Professor of Chemical and Biological Engineering. He also is founder and former director of the Northwestern Institute on Complex Systems (NICO).
An expert on nonlinear dynamics and complex systems, Ottino's theoretical and experimental work unveiled the connection between chaos and mixing and pattern formation in granular matter. His interests extend to creativity and innovation and the intersections of art, technology, and science. A book covering this domain, titled "The Nexus," will be published by MIT Press later in May. 
As a dean, Ottino founded University-wide initiatives in design, entrepreneurship, energy, and sustainability and programs connecting multiple schools. He led the development of Whole-Brain Engineering, McCormick's guiding strategy. For this innovative work, Ottino received the 2017 Bernard M. Gordon Prize for Innovation in Engineering and Technology Education from the National Academy of Engineering. He had received a Guggenheim Fellowship as well as multiple awards from the American Institute of Chemical Engineers and the American Physical Society. Ottino also is a member of the National Academy of Engineering and American Academy of Arts and Sciences.
Alice H. Eagly, the James Padilla Chair of Arts and Sciences Emerita and emerita professor of psychology in the Weinberg College of Arts and Sciences, also was elected.