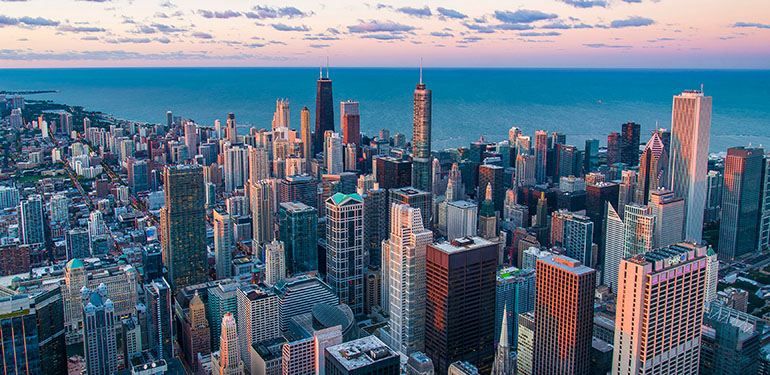 Analytics Exchange
Data Product Management
Northwestern University's Master of Science in Machine Learning and Data Science program hosts the Analytics Exchange each year to gather leaders and practitioners from across the industry for discussion exploring the underlying data engineering, data science, artificial intelligence, and the business of analytics. This year's Exchange focuses on data product management.
Data product managers (DPMs) deliver value to business through digitization, pervasive data, and intelligent usages of analytics and AI. As opposed to traditional product managers, DPMs find ways to leverage dataflow through the length of a product lifecycle and use data to develop and perfect a feature or product. DPMs must be up to date with state-of-the-art data science to discover new data sources, optimize existing processes, implement new features, introduce new metrics, and incorporate new tools, models, and other trending topics in the field. DPMs balance strategy, governance, and implementation of all things data-related, and facilitate conversations between stakeholders—executives, engineers, analysts, and customers—who consume the data.
The conference will enable you to learn:
What is a data product? The difference between data and digital products
Who is a DPM? What skills are important to succeed in the field?
General data product strategy
Monetization strategies for data and models
Stakeholder management and data/model literacy
Partnering with data teams to keep work value-focused
Interested in attending? Register here!
More in this section