Career Paths
MSIT students and graduates have careers in organizations across the industry spectrum. Part-time students are employed when they start the MSIT program and are often promoted during the program and upon graduation. Full-time students have a 90%+ employment rate before program completion. The partial list below exemplifies the wide variety of companies and/or organizations where MSIT students work or have found employment.
Jump to a Section
Industries Represented in the MSIT Program
Majority of the MSIT students and alumni currently work in one of the following industries.  
Full-Time Program Alumni and Student Jobs and Internships
Graduates from the full-time MSIT program have been offered positions or are employed at the following companies. Responses are from a survey of alumni and current students.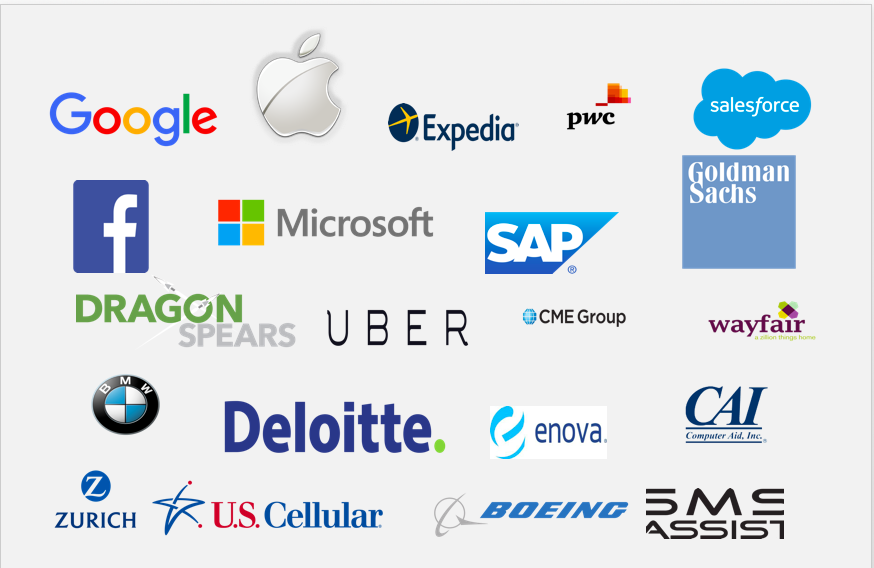 Example titles include:
Senior Software Engineer • Software Engineer • Senior Network Engineer  • Technology Analyst • Analytical Lead • Quality Engineer • Product Marketing Manager • Technical Program Manager • Advisory Associate • Technology Consultant • Research Analyst  • Data Scientist • Operations Manager • IT Audit Manager • Senior Security Consultant • SAP basis and security architect • Senior Technical Analyst • Broker Analytics Analyst
Part-Time Program Alumni and Student Jobs
We have over 100 companies represented in the program, so far. Responses are from a survey of alumni and current students.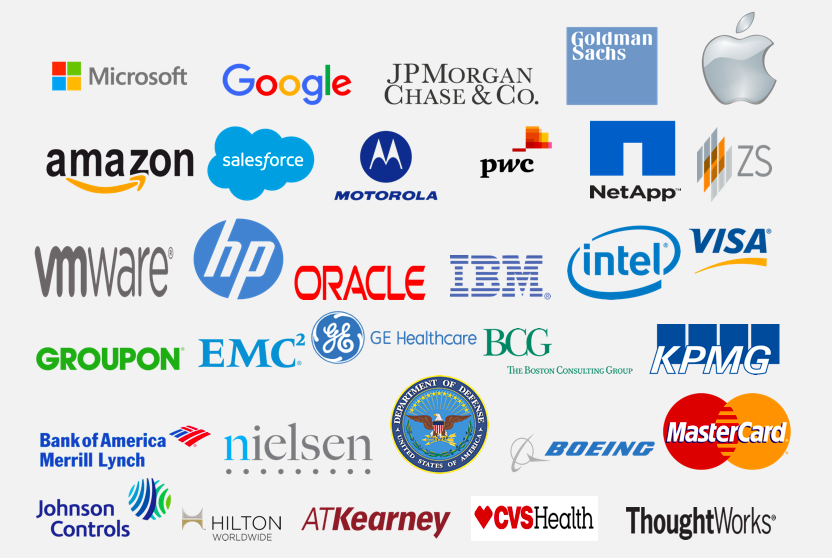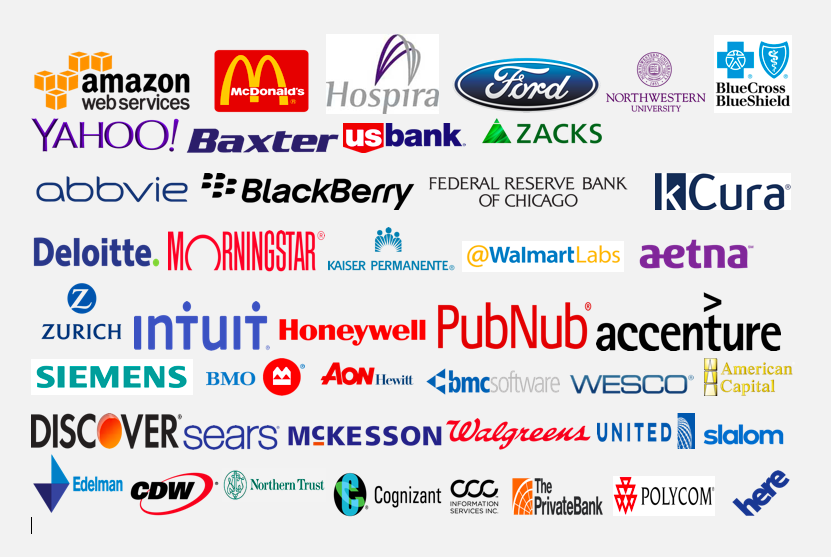 More in this section