Applying IT Leadership Skills at Walgreens
Barry Friedman (MSIT '17) talks about being a systems engineer and how Northwestern's Master of Science in Information Technology program helped him develop his leadership capabilities.
Walgreens is No. 17 on the most recent Fortune 500 list, and as a systems engineer, Barry Friedman (MSIT '17) finds himself in a leadership position within the company's information technology space. 
Friedman directs groups implementing toolsets that provide intellectual insight for the organization. He and his team help aggregate customer analytics and provide operational support and infrastructure status.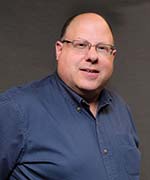 Friedman has spent the past 20 years at Walgreens, but in 2015 he decided to strengthen his leadership capabilities by enrolling in Northwestern's Master of Science in Information Technology (MSIT) part-time program option. He credits the program's IT Management, Marketing Strategy and Analysis, Leadership by Design, IT Risk Management and Law and Information Technology courses with helping him develop his leadership capabilities.
He recently took time to reflect on the traits of successful leaders, how he operates as a leader and how his time in MSIT helped develop his leadership potential.
How do you like to define what makes a good leader?
A good leader must artfully articulate directives to the organization tasked with producing the desired results. There is a subtle mix between providing the necessary direction while allowing creativity to surface, yielding the best overall innovation and product offering.  
In what ways did MSIT help shape your views on leadership?
MSIT helped to mold my higher-level understanding and piece together seemingly unrelated bits of knowledge to provide me with the previously unrealized talent to successfully lead in my organization. MSIT teaches an ordered, structured leadership approach to apply to situations. MSIT also introduced me to a cohort of classmates that taught me a lot based on their own IT experiences.     
What do you think are some of the biggest challenges leaders face?
I have learned that a leader can never have too much information before proceeding with change. However, at some point, the journey must begin. Leaders need to wear many hats: chief, motivator, salesperson, influencer, arbitrator and ultimately the one responsible for the success or failure of the organization.    
When challenges do IT leaders face that leadership in other industries may not have to manage?
There is the need to grasp ever-changing technology, recognize the challenges that will present from the evolving environment while maintaining a workforce capable of meeting the demand. In terms of intergroup differences, there are the continual tugs and pulls between different groups within an organization. The leader needs to listen to the concerns of different groups and provide a compromise beneficial to the overall operation.  
If you had to pick one trait that you think is common among most effective and impactful leaders, what would that trait be?
Key leadership traits are the ability to listen to feedback from a variety of sources, evaluate the information and risk and provide a unified decision and direction that benefits all parties and the health of the organization.  
Is there anything else you'd like to add?
Leaders have a difficult existence. They need to identify risks to the business, know when to offer direction and when to stand back and go with the flow, act as a cheerleader and maintain harmony among all participants.