Alum Spotlight: Jessica Irons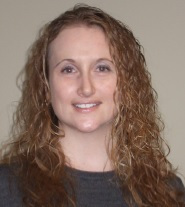 Jessica Irons, an alumna of Northwestern's MEM program, is originally from Midland, MI. She attended Miami University (of Ohio), double majored in Manufacturing Engineering and Engineering Management, and then joined Northwestern MEM in 2009. She now lives in Rockford area and works as a Product Marketing Manager at Honeywell. Outside of her busy work, she loves to work out and go out for wine and Italian food! A little secret how she excels at her work? Jessica is not affected by jet lag at all! She could fall asleep anywhere and anytime when she feels the need – great for business trips. Jessica discussed her MEM experience with us for our alumni spotlight feature.
Can you give a short description of your role and job responsibility?
Product Marketing at Honeywell is essentially Product Lifecycle Management: we analyze the market and competition to decide which products to develop, work with engineering to create the spec and develop the product, launch the product, price it appropriately, monitor sales, look for ideas for product improvement, survey customers on their product likes/dislikes/preferences, and decide when to discontinue a product. We have to lead cross-functional teams day in and day out to complete our jobs.
How has your MEM experience contributed to your career path and your current job role?
My passion for marketing was ignited when I took MEM 405 Marketing Issues for Engineers with Mike Marasco. I knew I liked it, but didn't truly realize what marketing entailed until that class.  That class also helped me decide to make the move from engineering to marketing, and thus a more senior level role. The things I learned in MEM 405 encouraged me to talk to the director of marketing at the company I was working for, learn from him, use him as a mentor, and eventually move into a marketing role. I was then able to get the Product Marketing role I have at Honeywell. At Honeywell, marketing is king. They lead the business in almost every aspect and have a huge responsibility. It's challenging, exciting, at times scary, and makes me feel I could take on a variety of different roles because of the exposure it gives me.
What's your favorite class or teacher in MEM, Why?:
The marketing professor I had for MEM 405 Marketing Issues for Engineers, Mike Marasco opened the world of marketing to me. I also really liked Mark Werwath.  I had him for MEM 416 Business Process Change Management, something I think I'm pretty naturally good at and found very interesting.
Word of advice to future students:
Never underestimate the talent/skills of your coworkers and never pass by an opportunity for personal development and continued learning. Keep learning, growing, and pushing yourself outside your comfort zone.
Also, look for opportunities to volunteer and give back to your community. You will learn so many different skills, meet new people, network, grow relationships, and discover a side of yourself you might not have ever knew existed. Always keep networking!