Environmental Engineering Seniors Receive National Awards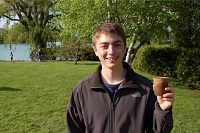 Recent graduates Michael Giannetto and Sara Thomas were recognized for their work this past spring.  Michael Giannetto received the 2012 Academic Excellence Award from the Central State Water Environment Association.  In order to receive the award the student must be nominated by a faculty member of that University.  Michael has been an outstanding member of the Northwestern Community and will continue to make an impact in the Environmental Community. 
In addition, Sara Thomas was awarded the Undergraduate Student Award in Environmental Chemistry from the American Chemical Society.  This award is given to students that must have completed one full year of study at their current institution and allows the department to determine the criteria for the award.  Sara was selected by the department for her research in
investigating the bio-uptake of Hg by microbial cells in presence of various anthropogenic ligands.
Sara will be continuing her Northwestern experience in the PhD program.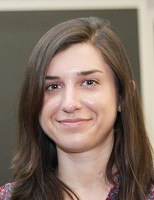 Central States Water Environment Association
American Chemical Society - Department of Environmental Chemistry