CEE Advisory Committee Member Bill Baker Received ASCE OPAL Award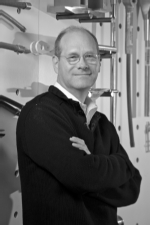 Established in 1999, the prestigious OPAL award recognizes and honor outstanding civil engineering leaders whose lifetime accomplishments and achievements have made significant differences in one of five categories: Construction, Design, Education, Government, and Management.   Bill Baker was chosen for this award for his lifetime achievement in design.  Baker has dedicated his career to structural innovation and is widely known for developing the buttressed core structural system.
Earlier this year, Baker was honored with the election to the National Academy of Engineering.  Later this month, April 29, he will be the inaugural speaker for the Civil and Environmental Engineering Department Distinguished Lecture Series.
Last spring, Baker spoke at McCormick as part of the Dean's Centennial Seminar Series. Read more about the talk (http://www.mccormick.northwestern.edu/news/articles/article_698.html) or watch the video (http://video.mccormick.northwestern.edu/?vd=1075#cat-6).