Resilience Workshop Bounce Forward: Moving Communities from Crisis to Resilience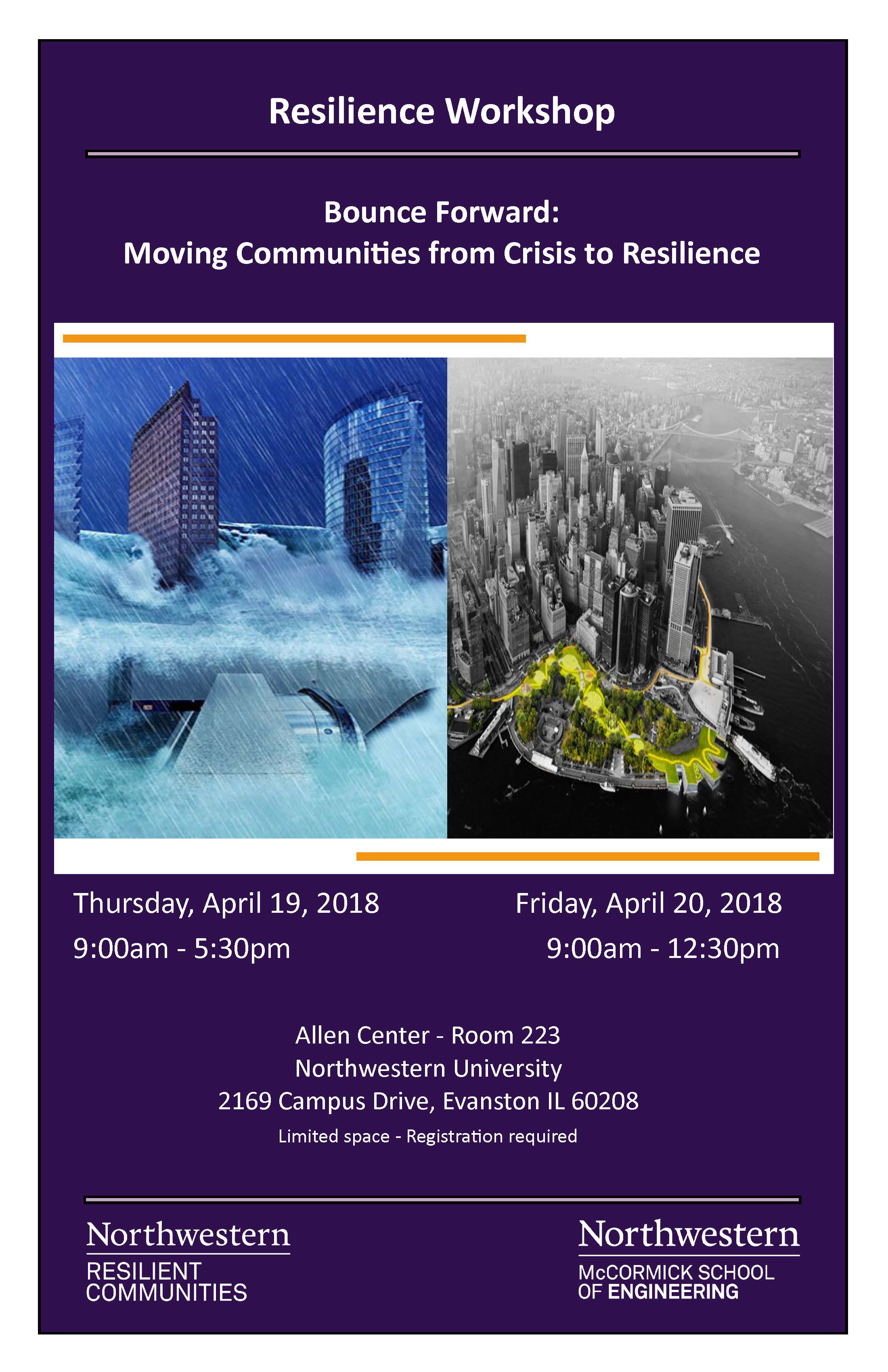 Resilience Workshop  Bounce Forward:  Moving Communities from Crisis to Resilience
April 19th & 20th
Allen Center 
How we define "resilience" in an age of rapidly changing climate, disruptive technology shifts, and economic and political surprises?  And what does this mean for cities — do we armor them with walls or soften them with nature?  Experts will discuss policy and decision making under uncertainty, designing for diversity and equity, and sustaining the vibrancy of cities.  
Space is limited.  Registration is required.  Please contact Safia Alajlan or Tara Sadera for questions.
To view the conference remotely, please click here.