When Civil Engineers Rock and Rap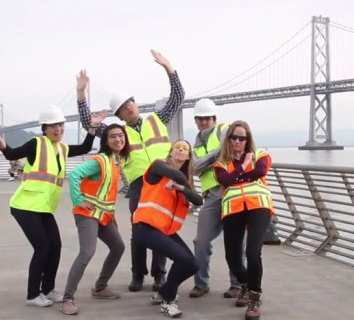 When outgoing Executive Director Pat Natale challenged ASCE Student and Younger Members to create  music videos celebrating civil engineering, they took him seriously.  A $5,000 prize for the winning entry in each category and an enticement of $100 for qualifying entries from ASCE Student Chapters and Younger Member Groups provided just the  incentive needed. In the contest that ended December 12, creativity was clearly evident in the 32 video submissions featuring original songs and parodies of well known musical hits. 
Visit the ASCE RoundUp page to see the videos.