Tiny House at Chicago Museum of Science and Industry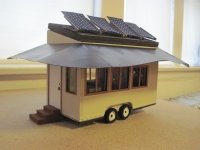 The Northwestern
Tiny House Project
was initiated by a group of six NU students as their Design 298/398 course sequence. Unlike the commercial tiny house movement (Tumbleweed Tiny House Company's), NU's tiny house is completely off-grid. The team's objective is to design and develop an off-grid house that is a showcase for sustainable design.
This 128 sq. ft house consists of living quarter, kitchen, and bathroom and completes with plumbing and electricity. During the design and construction phases of the project, Karen Chou, Assistant Chair and Clinical Professor of Civil and Environmental Engineering and a registered Professional Engineers in seven states, serves as the team's civil engineering advisor.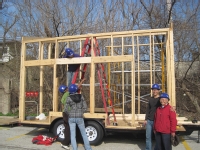 The house is expected to complete at the end of August 2011. Arrangement will be made to display the house at the Museum of Science and Industry in Chicago this fall.
Museum of Science and Industry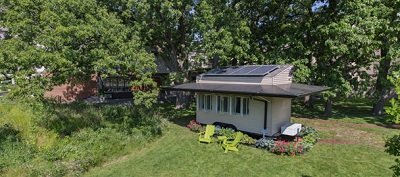 Tiny House at the Chicago Museum of Science and Industry