Subhadeep Pal Awarded Ryan Fellowship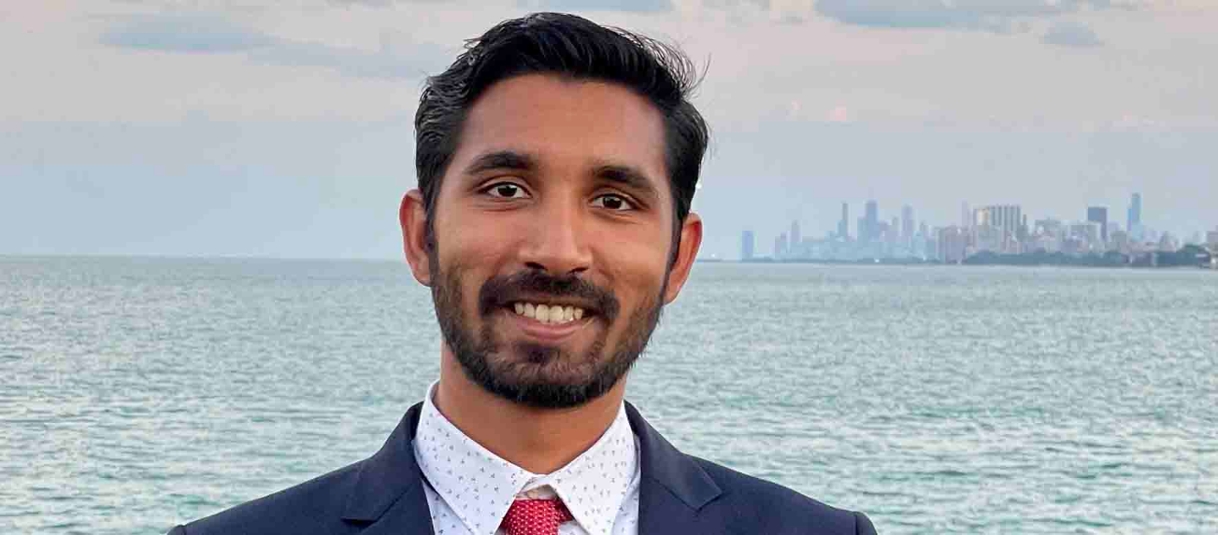 Subhadeep Pal is currently in the 4th year of his Ph.D. candidacy and has already proved himself as both a leader and a stellar researcher.  
Pal has just received the Ryan Fellowship which supports the finest graduate students in the country and provides them with the education and experience to assume leadership roles in the realm of nanotechnology.  
 
Ryan Fellows participate in various activities including lectures, symposia, team-building events, and collaborative discussion and research with domestic and international partners.  
Pal works under Professor Sinan Keten studying in the Computational Nanodynamics Laboratory where his primary research focuses on understanding the mechanics and dynamics of polymer-based nanocomposites using atomistic simulations and machine learning techniques. 
Pal dedicates this award to his parents who "were my constant support and motivation," as well as Prof. Keten, whose "tireless and invaluable mentorship" has supported him throughout his academic journey. 
What motivated you to apply for the fellowship? 
I believe my interest in material science was initiated in the Concrete lab during my undergraduate years at the Indian Institute of Technology Kharagpur. Realizing crack generation in concrete cubes and subsequent failure in compression tests made me curious about its underlying physics. My curiosity led me to start working with material modeling with computational techniques. Slowly, I realized that almost all materials can effectively be modeled using their fundamental atomic structure and the nanoscale simulations can provide invaluable information unseen from experiments. 
I came to know about the International Institute for Nanotechnology (IIN) in my 2nd year of graduate study and subscribed to their monthly newsletter. That was the primary source for the Ryan Fellowship. I realized that my primary research goal, which focuses on understanding material failure at the molecular level, perfectly aligned with the fellowship's requirements. It motivated me to apply for the fellowship to further my research in materials science and nanotechnology. 
How will the fellowship help you and your research? 
The IIN organizes multiple events for new members including, lectures, symposia, team-building events which will prompt me to make meaningful connections and collaborations with other researchers and industry partners working in the field of nanoscale science. 
The fellowship also offers a yearly $2500 research fund which will help me to attend various conferences to present my work and further learn about current research practices. 
Apart from these, the fellowship focuses on outreach activities which I believe is a crucial step for transferring knowledge and fostering young minds toward science. 
Do you have any tips for students hoping to apply in the future? 
I believe the most important piece of document for the fellowship is the five-page research proposal. My tip is to treat it as if you are writing a research grant. The proposal should contain a clear vision, the knowledge gaps you are trying to fill, and the impact of the research on society in general. Fitting these all in 5 pages seems daunting at first, but it is necessary to be in the academic world in the future. To tackle this, I would suggest starting with an initial draft and letting your ideas flow without any constraints. Then, iteratively refine it.