Alum Wenjie Xia Suceeds In and Out of the Classroom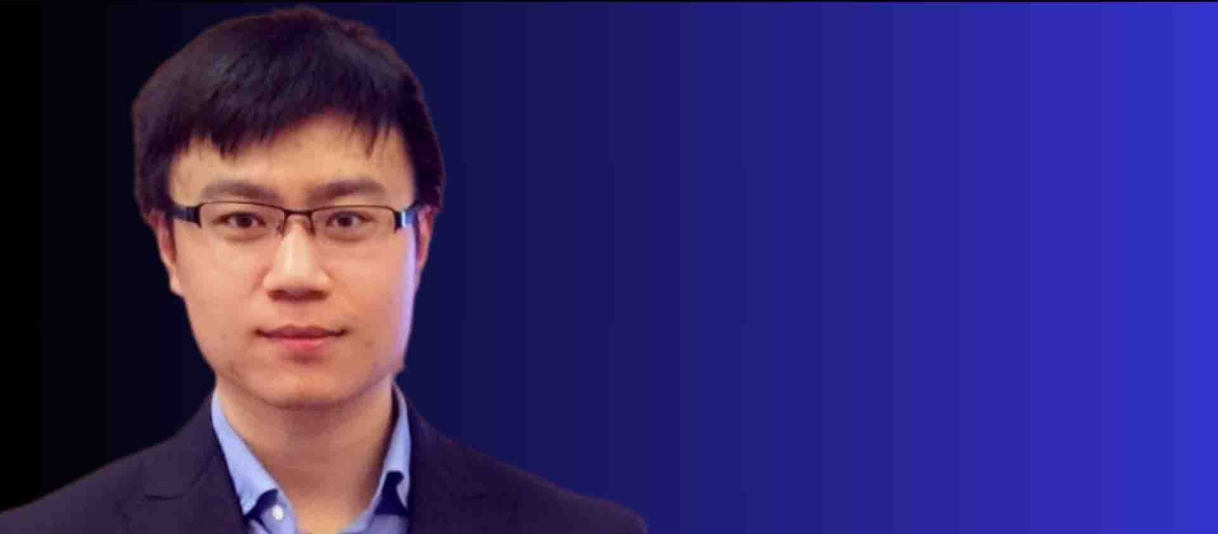 Wenjie Xia earned his Ph.D. in Civil and Environmental Engineering from Northwestern University in 2016. Since then, he has taught at North Dakota State University, and has recently started as an associate professor of aerospace engineering at Iowa State University. Amidst teaching, Xia has been awarded the NSF CAREER award for his proposal "CAREER: Mechanics of Nano-Crumples."
This project will establish an integrated modeling framework to determine and predict the complex structural and mechanical behavior of nano-crumpled sheets by understanding their deformation mechanisms at the nanoscale and above. Besides the research, the project will focus on knowledge transfer to K-12, undergraduate, and graduate students with emphasis on underrepresented groups, through the integration of research and education and the implementation of artistic elements in the form of visual and paper arts. 
The CAREER award supports early-career faculty who have the potential to serve as academic role models in research and education and to lead advances in the mission of their department or organization.
Throughout his career, Xia has also received the ACS PMSE Young Investigator Award, ND-ACES Early Career Faculty Award, MSDE Emerging Investigator, NIST-MML Accolade for Technical Excellence, Materials Genome Initiative (MGI) Fellowship, and the Chinese Government Award for Outstanding Students Abroad.   
Why did you choose Northwestern to pursue your graduate degree?   
I decided to pursue my doctoral degree at Northwestern for several reasons. First, it offers a wealth of opportunities for acquiring knowledge, engaging in cutting-edge research, and building valuable networks with students, faculty members, and accomplished alumni. Another significant factor that influenced my choice is Northwestern's outstanding reputation in the field of computational mechanics and materials. This aligns perfectly with my research interests. Also, its location, just north of Chicago, provides access to a vibrant city with numerous cultural, networking and career opportunities.  
Can you recall a moment from your time at Northwestern that impacted or inspired you?   
One moment that stands out during my time at Northwestern was my conversation with the department chair on my first day of the semester. The chair passionately introduced me to a lot of exciting and groundbreaking research being conducted by the different faculty and their research groups, which could positively impact our daily lives and the world. This conversation ignited my enthusiasm and made me realize the vast opportunities for making positive changes during my study at Northwestern.  
What advice would you give to prospective students?   
Your time at Northwestern can be incredibly rewarding if you are proactive, focused and open to new ideas and experiences. Make the most of educational opportunities and resources it offers to shape your future and make a positive impact on the world. Enjoy the amazing journey at Northwestern! 
How do you feel that the CEE program prepared you for the professional world?   
The CEE program at Northwestern equipped me with both a strong academic foundation and practical skills that have been invaluable in my transition to the professional world. The rigorous coursework that covers a wide range of cutting-edge subjects, hands-on projects, and guidance from experienced faculty members provided me with the tools and knowledge I needed to excel in my career. Additionally, the program's emphasis on critical thinking, problem-solving, and collaboration has been instrumental in tackling real-world challenges effectively.  
How will your NSF CAREER award further your professional career?  
Receiving the NSF CAREER award is of course a significant milestone in my career. This prestigious recognition not only validates the importance of my research but also provides critical support to advance it. With this award, I'll have the resources and funding needed to delve deeper into my research, explore innovative ideas, and collaborate with scientists and engineers in the field. Through this project, I am particularly excited about the unique opportunity to integrate art elements into research and education to engage students and broaden their participation in STEM education, with the potential to benefit Midwest regions and beyond.  
What would you say is the biggest challenge you faced after graduating, and how did you overcome it?   
My primary challenge after graduation was the transition from being a graduate student and postdoc researcher to the new role of an independent PI in the professional world. To overcome this challenge, I actively sought advice and mentorship, engaged in networking and collaborations, and remained dedicated to continuous learning and self-improvement. 
What is one thing you are passionate about?   
I am particularly passionate about mentoring and working with students, especially the younger generation, to witness their growth and development through research and the learning process.