Three CEE Students Receive ASCE Scholarships
Dawa Seo and Andony Landivar Macias, two CEE PhD students, were awarded Illinois Section ASCE 2021 Geo-Institute (GI) Scholarships (IS-ASCE).  In addition, Jessica Lee, an undergraduate student, was awarded the 2021 Samuel Fletcher Tapman ASCE Student Chapter Scholarship.
The IS-ASCE GI Scholarship honors exceptional graduate students in the areas of geotechnical engineering and geomechanics to distinguish academic excellence, outstanding work experience, and community involvement. The Samuel Fletcher Tapman ASCE Student Chapter Scholarship was established to further the education of undergraduate students studying any civil engineering discipline and award of this scholarship is based on merit and ASCE involvement.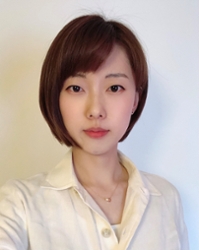 Dawa Seo is a 4th year Ph.D. candidate in geotechnical engineering working with Professor Giuseppe Buscarnera. Her research involves the study of shape effects on the breakage of granular materials at the microscale with 3D X-ray image analysis and numerical models. 
Andony Landivar Macias is a 2nd year Ph.D. candidate working with Professor Alessandro Rotta Loria in the Mechanics and Energy Laboratory. His research interests are geomechanics and engineering mechanics in the context of engineered materials. He is currently developing a novel technique to mediate with minimal direct current the precipitation of binding mineral crystals in the pores of geological materials for  a variety of applications such as the stabilization of soils to prevent landslides and subsidence and the control erosion and flooding.
Jessica Lee is a third-year undergraduate student majoring in Civil Engineereing  with a structural engineering focus and minoring in Architectural Engineering and Design. She is very active in the Northwestern ASCE Student Chapter and serves as the Underclassmen Outreach Chair. Jessica intends to utilize her education to positively impact communities through innovative and sustainable infrastructure designs.