Up Goer 5 Poster Competition
The inaugural CEE Undergraduate Up Goer 5 poster competition took place this morning. Student researchers working in all areas of the department made posters explaining their work using only the thousand most common words in the English language.
This event was inspired by postdoc Ryan Blaustein's participation in the "Up Goer Five Thing" at the ASM Microbe 2019. Our contest was judged by Tierney Acott, Abigail Drennan, Melissa Koelling, and Charles Martell.  They had some hard decisions to make, but finally three prizes were awarded.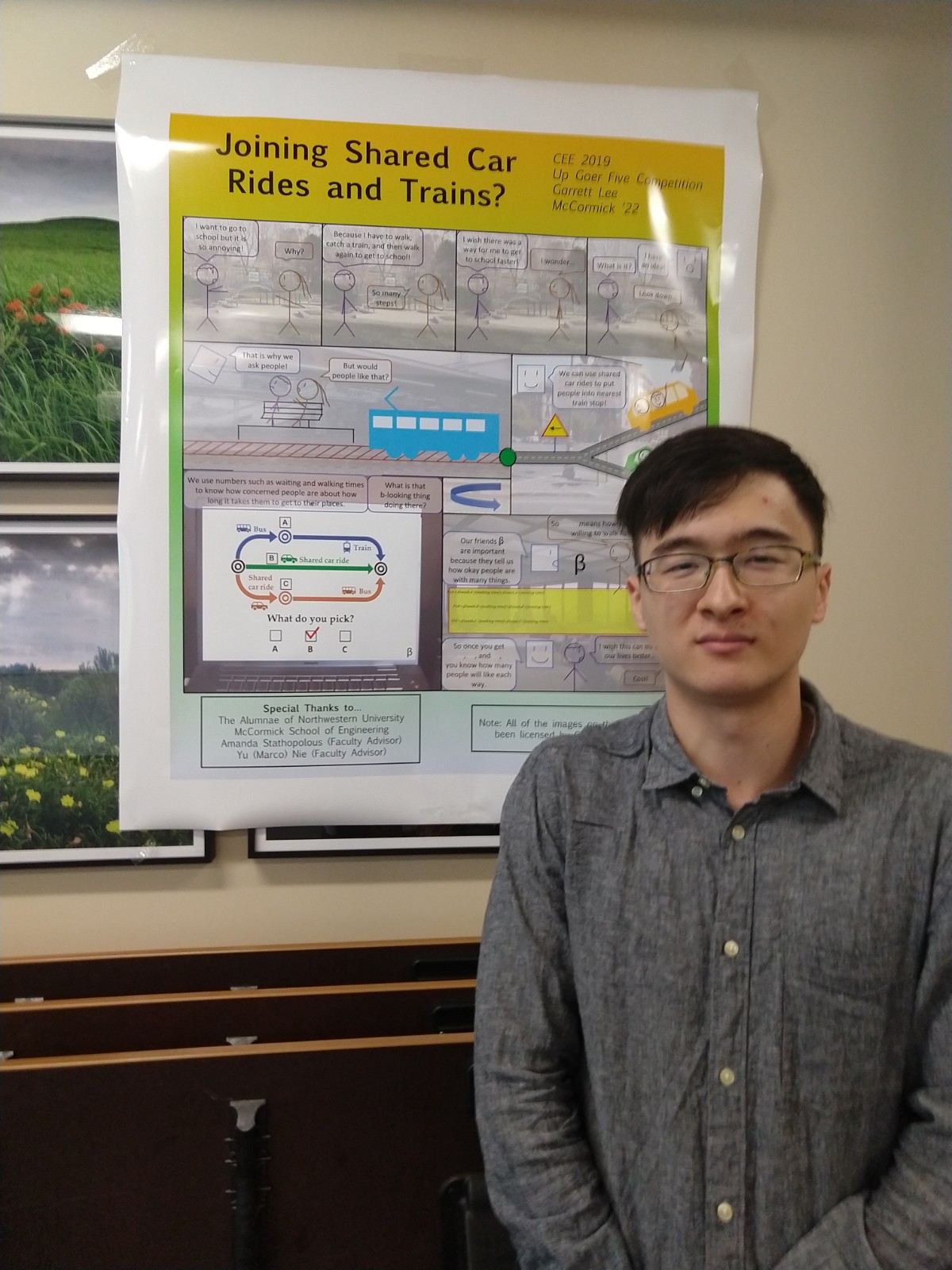 Most creative visual display went to Garrett Lee who is working with Professors Amanda Stathopoulos and Marco Nie on smart transportation. His poster was titled "Joining Shared Car Rides and Trains?"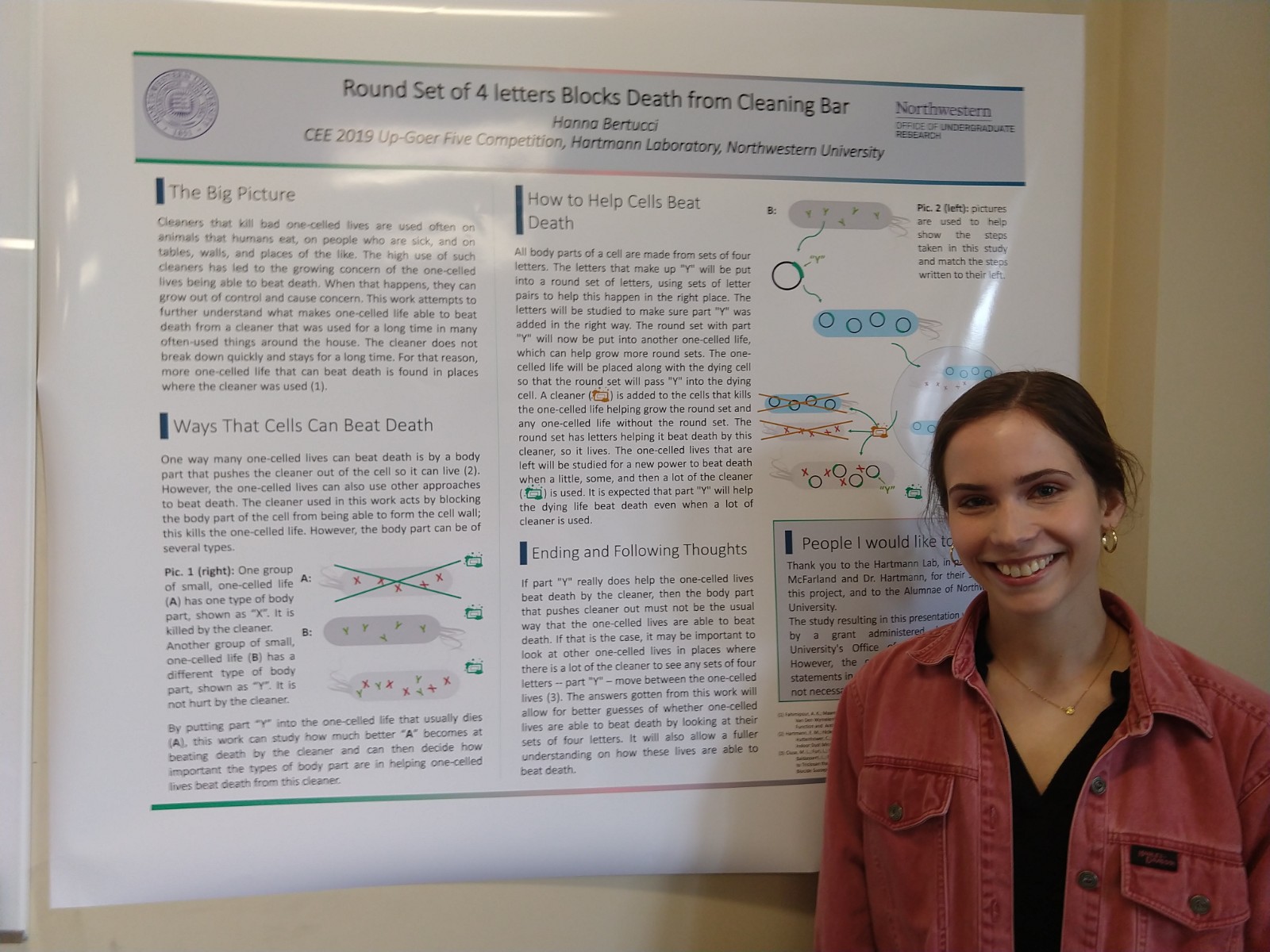 Most creative word/phrase substitution went to Hanna Bertucci for the phrase "block death from cleaning bar" to signify triclosan resistance in bacteria. Hanna is working with Professor Erica Hartmann and graduate student Alexander McFarland, and her poster is titled "Round Set of 4 letters Blocks Death from Cleaning Bar."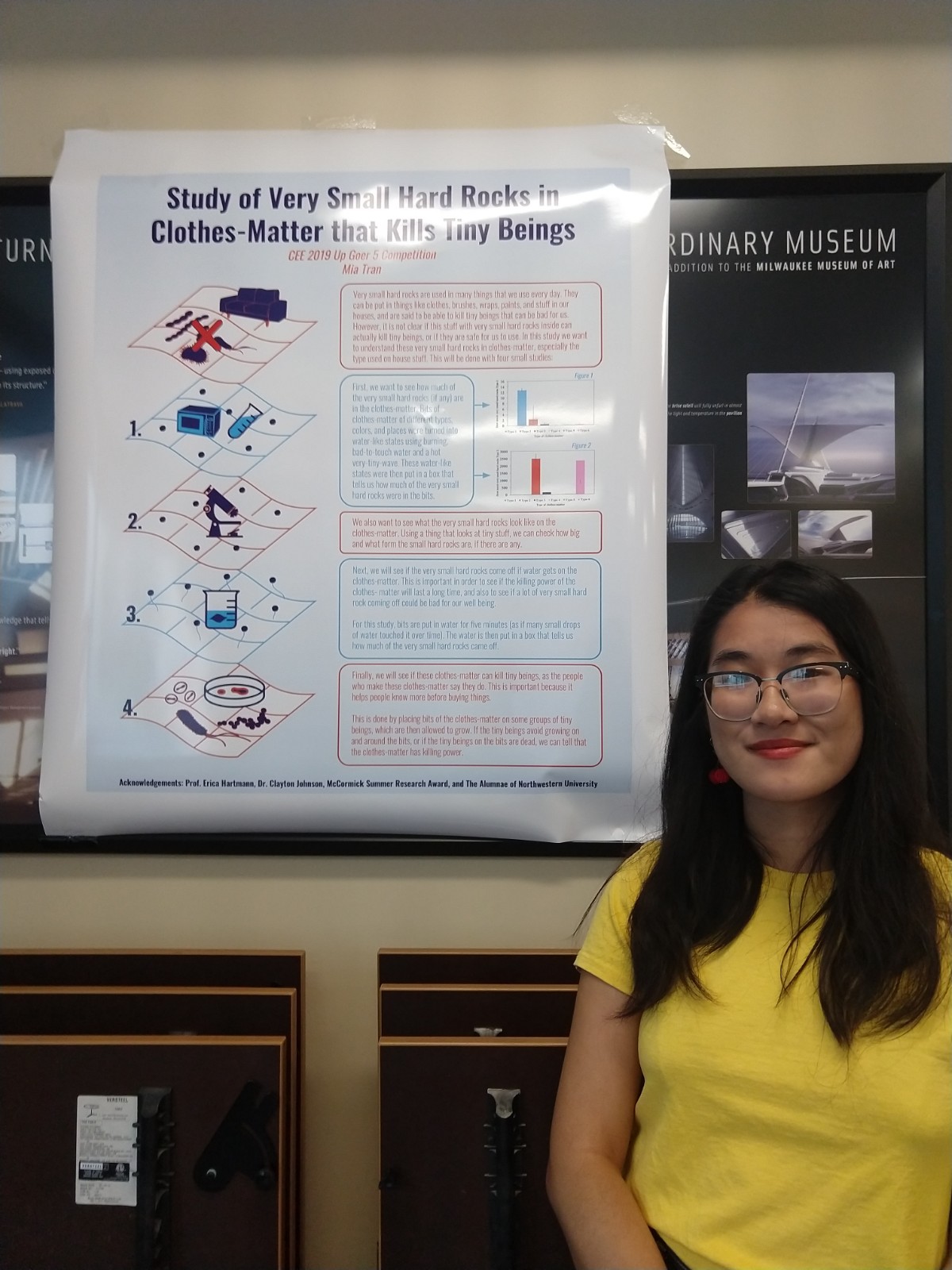 Best overall went to Mia Tran who is working with Professor Erica Hartmann and postdoc Clayton Johnson on nanosilver in textiles and fibers. Her poster was on the "Study of Very Small Hard Rocks in Clothes-Matter that Kills Tiny Beings."
Congrats to everyone who participated!
The event was sponsored by the Alumnae of Northwestern University, with student support from the Office of Undergraduate Research and the McCormick School of Engineering.