Student Spotlight on Kathryn Eckhoff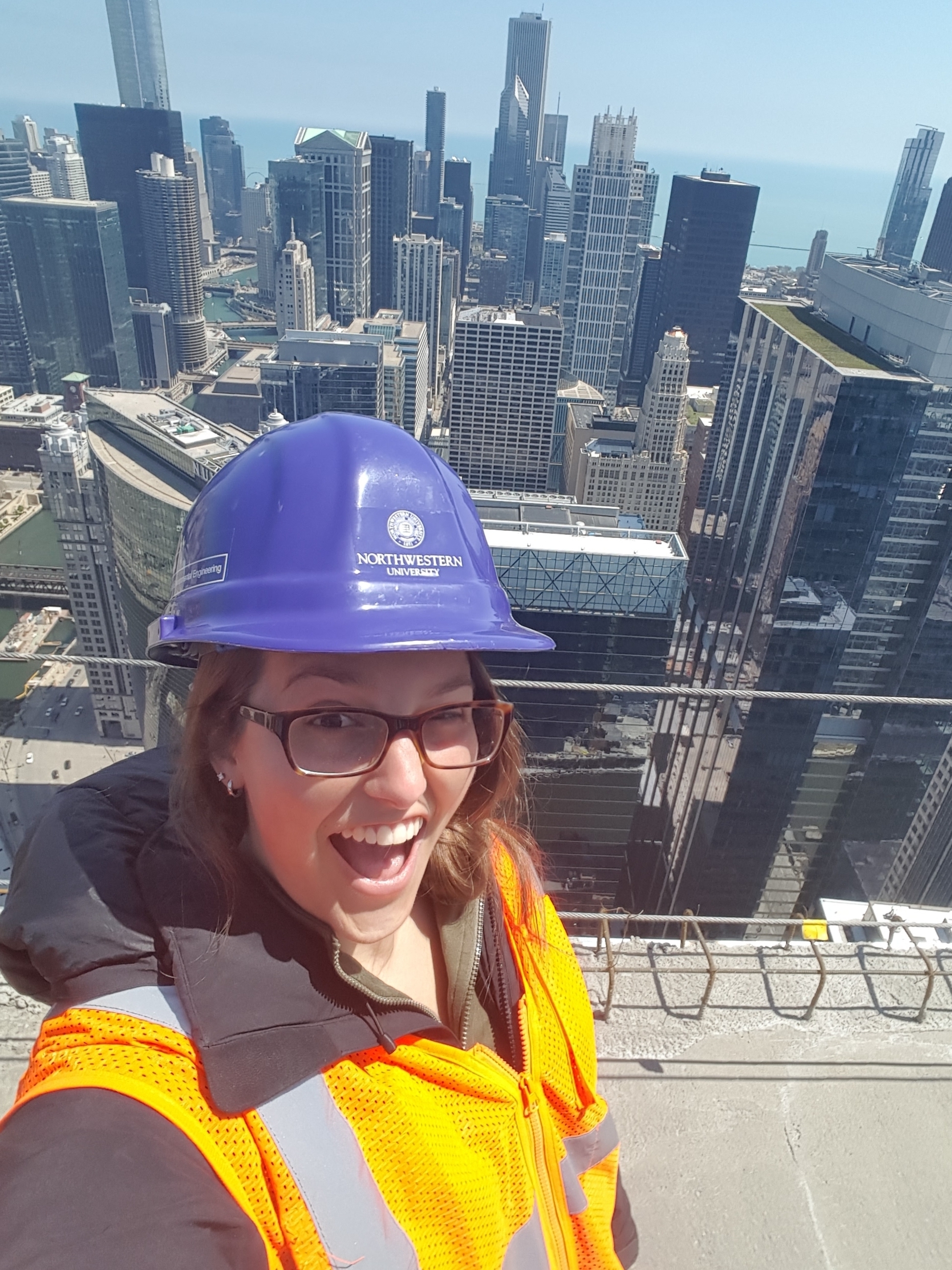 Kathryn Eckhoff enrolled in Northwestern's undergraduate program in civil and environmental engineering because of its campus and diverse student population. At Northwestern, she was very focused on structural engineering and excelled, demonstrating a level of proficiency that is uncommon for a young person. In June 2017, she graduated with a BS in Civil Engineering and the Architectural Engineering & Design Certificate (AE&D).
But graduation wasn't the end of Eckhoff's time as a student. She stayed at Northwestern for her Master's because of the BS/MS program—it provided a continuation of her studies and the opportunity to stay close to Chicago for employment opportunities. Her focus has been structural engineering, and she has spent much of her time working in downtown Chicago with Thornton Tomasetti on various high-rises buildings. Recently, however, she has been working on a new high-rise on the Milwaukee lakefront.
Some of her favorite classes at Northwestern were Structural Art with Professor David Corr of Civil and Environmental Engineering, and Development of the Modern American City with Professor Binford in the History department. Each course offered something unique in its own right. Eckhoff enjoyed Structural Art with Professor Corr because it exposed her to many precedent structures and why she intuitively appreciates a certain building based on social and scientific points. Her supervisor at Thornton Tomasetti reiterated this point by commenting how engineers should learn more about precedent structures since architects often draw from the past; engineers can design more efficiently by looking to these past structural systems. 
On the other hand, Eckhoff found the course on the development of the modern American city to be a great complement to architecture and structural engineering, while also making her more aware of the logistics of how the city-suburban landscape developed. Chicago was a focus point, which was further interesting not only living in the area, but working in structural engineering downtown.
Eckhoff is projected to graduate in June 2018 with an MS in Civil Engineering. After graduation, she will be moving downtown and will work full-time for Thornton Tomasetti.