SAVEUR Project Announcement
Professor of Civil and Environmental Engineering Aaron Packman, in conjunction with researchers at the University of Illinois and Argonne Laboratory, has begun working on Systems Approaches for Vulnerable Evaluation and Urban Resilience (SAVEUR) project to mitigate the effects of extreme weather events on cities across the globe.
SAVEUR will combine natural science, social science, data science, and engineering to predict extreme weather events, assess vulnerabilities in neighborhoods and cities, and propose sustainable, adaptive infrastructure changes.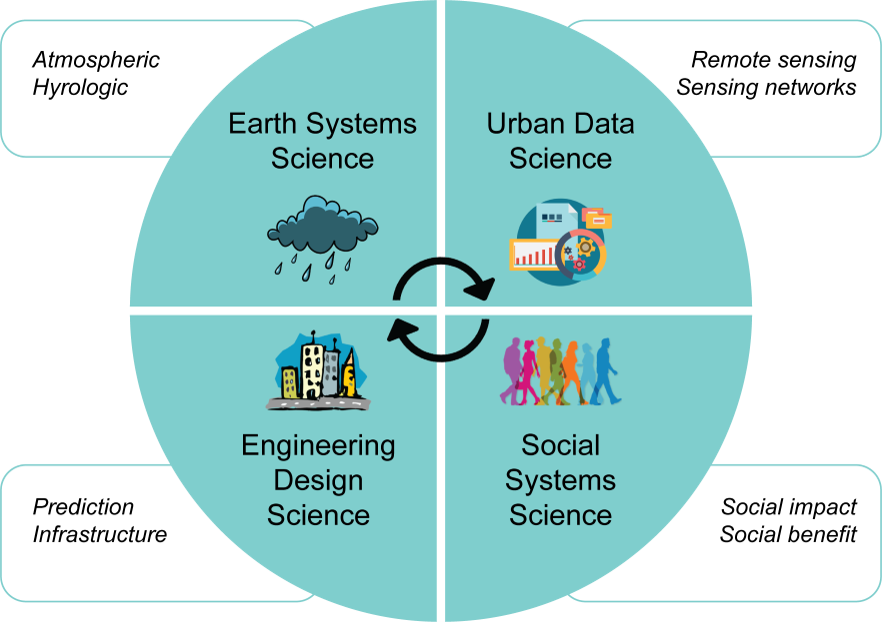 SAVEUR has five main tasks:
Improving resolution of extreme weather
Improving prediction of air quality at a neighborhood scale
Improving prediction of flooding at a neighborhood scale
Assessing social and economic impacts
Developing a new convergence framework to reduce vulnerability to extreme weather events

"The project will provide improved assessments of the likelihood of extreme weather impacts in neighborhoods across the city, which can be used to direct resources to help those most at risk," said Packman, the project lead. "In addition, the project will identify how green infrastructure such as parks, gardens and nature preserves can be used by local communities to reduce their vulnerability to extreme weather."
By implementing these processes, researchers also hope to facilitate public discussion and better prepare community members for extreme weather events. And while the current project focuses on the Chicago area, it has the potential to expand to cities across the globe.
To read the full press release, click here.