Architecture, Engineering, & Design at Northwestern University
You can do Architecture, Engineering, & Design at Northwestern University!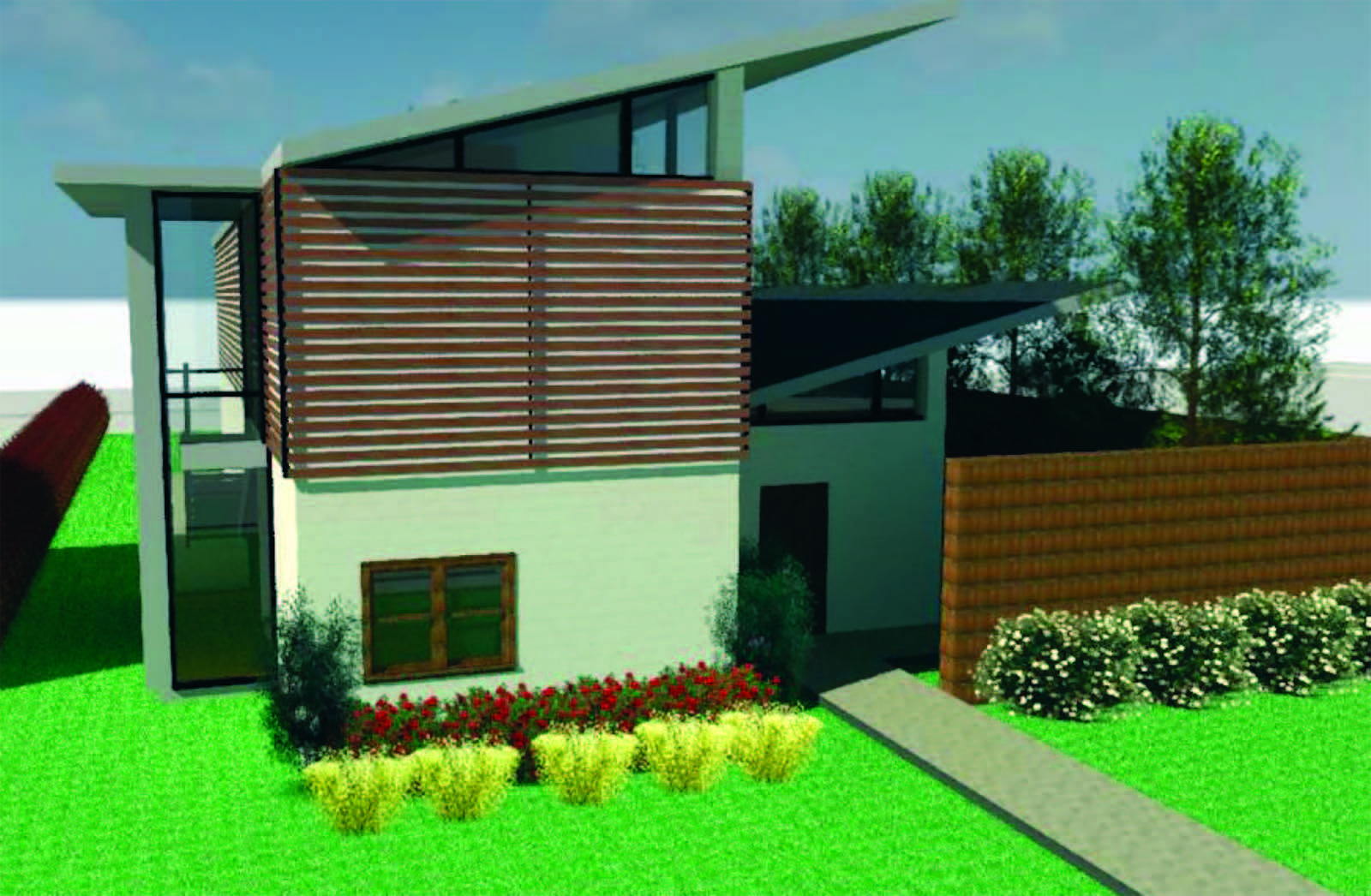 Katrin Chandra
Fall Quarter – CIV_ENV 385-1, Design Studio: Fundamentals
During the fall quarter, students design a home. Katrin Chandra's design (above) was the result of her first quarter of study in architectural engineering and design, and shows an impressive level of comprehension of key aspects of design such as appropriate massing, integration of building and structural systems, and materiality.
"The house achieves a balance between privacy and light," Katrin says. "This balance becomes one of the house's key features: clerestory windows on the upper levels that let in sunlight from the east into the bedrooms. The house fits into the historic Evanston neighborhood with the off-white sandstone and wooden accents."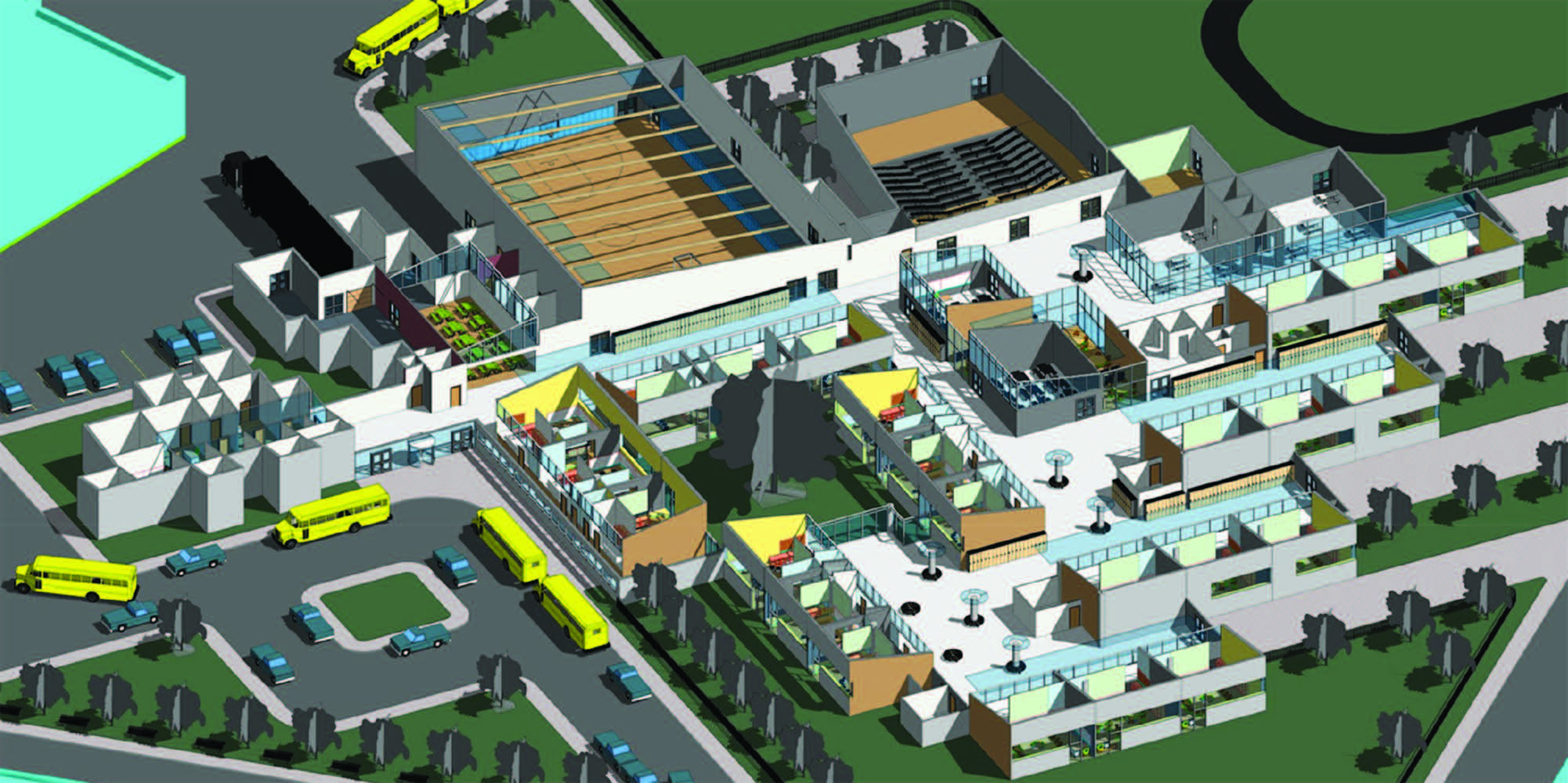 Lawan Alade-Fa
Winter Quarter – CIV_ENV 385-2, Design Studio: Intermediate
During the winter quarter, students design a school. Lawan Alade-Fa's design includes this cutaway image (above), which highlights the programming challenges in a K-8 school, and how effectively students can learn to integrate all the functions and logistics in a complex facility.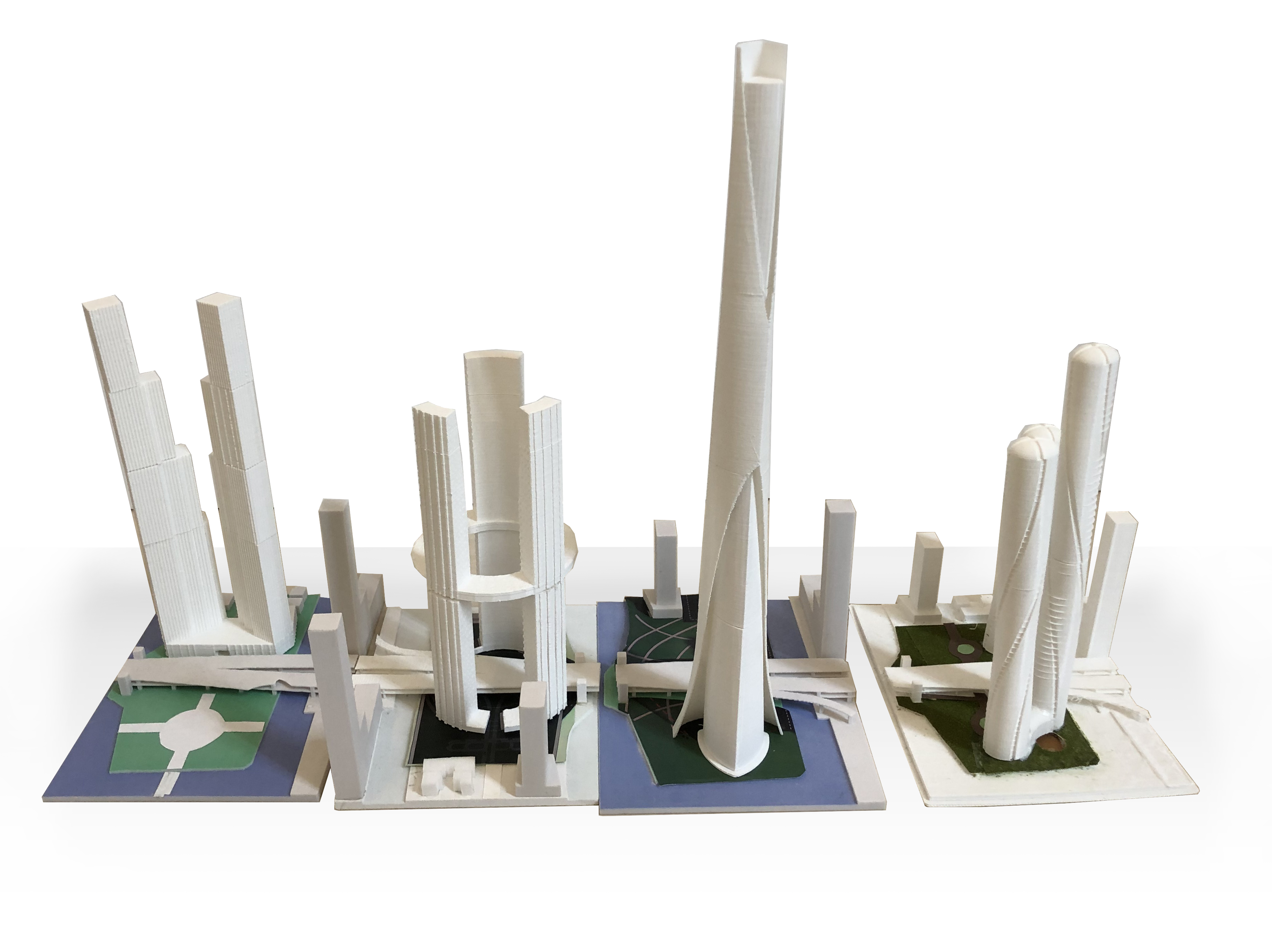 (Left to right 1.Jacob Webb & Saima Khimani, 2. Anna Kornreich, Molly Lazar & Kannon Nelms, 3. Erika Mateus & Julia Nicholson, 4. Katrin Chandra & Lawan Alade-Fa)
Spring Quarter – CIV_ENV 385-3, Design Studio: Advanced
Finally, during the spring quarter, students work in pairs to design a high rise to be built in downtown Chicago. What is striking about these designs is the strong integration of structural engineering along with the architectural concepts depicted in the models – these are not simply shapes originated in sculpture or art – they are buildings envisioned as an integration of engineering and architecture.
Further advanced courses are available concerning High Performance Architectural Design (CIV_ENV 386) and Design of Sustainable Urban Developments (CIV_ENV 387)
The program features faculty who are prominent, practicing architects and engineers in the Chicago area. To learn more about them and their accomplishments, click here.
To learn more about the program, click here.
Please contact Prof. David Corr with any questions or concerns.