Alumni Spotlight: Liz Trumbull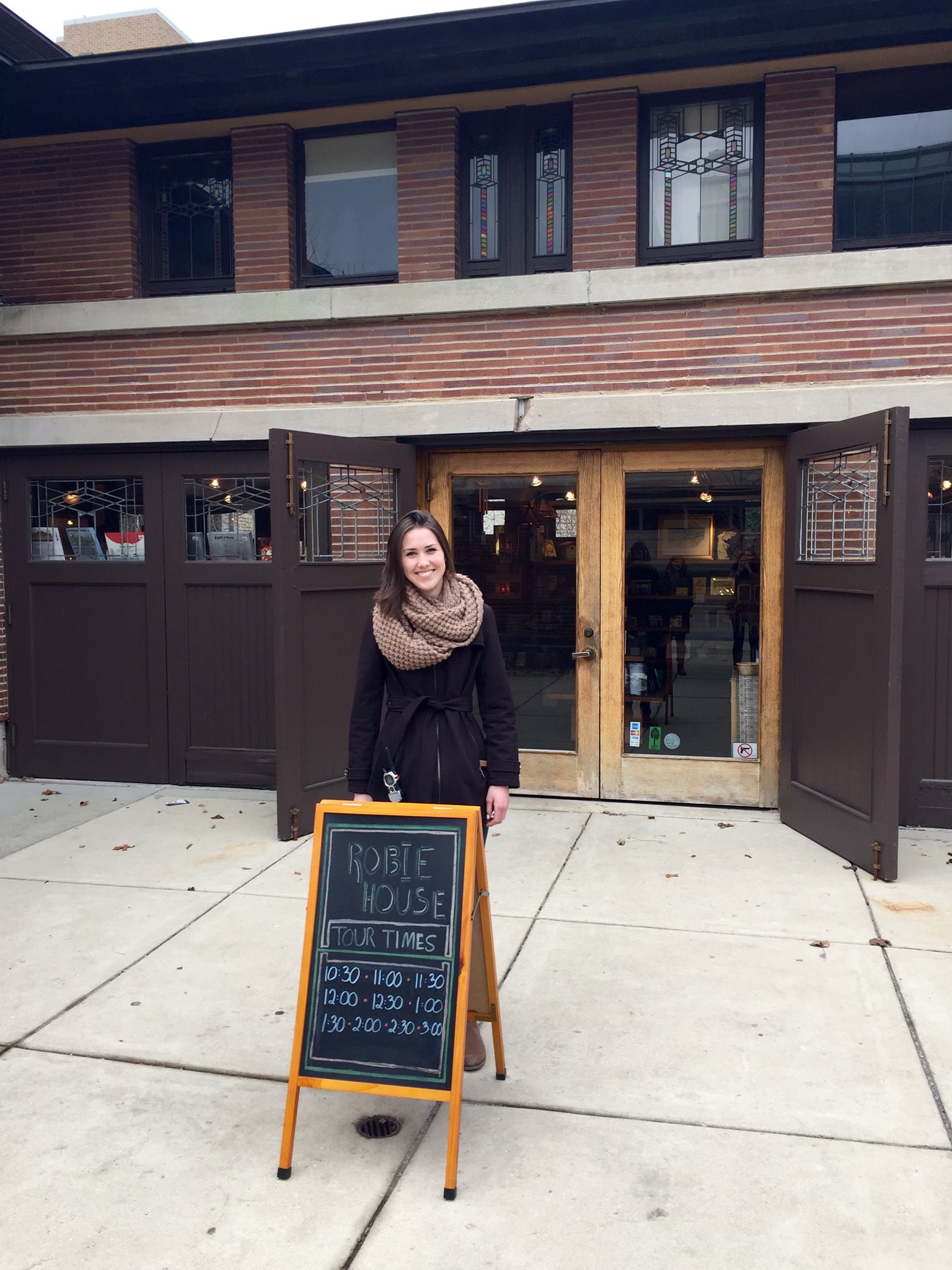 A straight line may be the shortest distance between two points, but careers rarely follow linear and direct paths.  In fact, many of the most interesting careers follow unexpected, unpredictable, and meandering paths.  Although still at a very early point, Liz Trumbull's career is a good example of this.  Liz graduated Northwestern in 2014 with a Bachelor of Science in Civil Engineering and a focus on structural engineering.  She also participated in the Architectural Engineering and Design (AED) certificate program, which taught her the language and process of architects and she hoped would also improve her ability to relate and communicate on structural engineering projects.  After graduating, Liz worked for two years as a structural engineer for Perry & Associates in Chicago, focusing on structural design. The majority of her projects were for existing buildings, meaning each project typically required field work to assess existing conditions, and required construction administration to ascertain that the structure was built soundly. Liz spent time in some unexpected places ranging from under a pool or an auditorium in a CPS building to ComEd vaults and rooftops of some landmarked Chicago buildings. 
These projects galvanized Liz's interest in aging and historic buildings. At the same time, she was volunteering as an interpreter at Frank Lloyd Wright's Robie House in Hyde Park. Both of these experiences inspired her to pursue a career in historic structures and enroll in the Master's in Historic Preservation program from the University of Pennsylvania. The program is multidisciplinary in a way that has allowed her to further her understanding of how historic buildings work, while participating in dialogue about cultural significance, preservation planning, and management of historic sites. She has applied those skills on projects throughout Philadelphia, most notably during an internship this summer at Eastern State Penitentiary (ESP). She is researching and developing ways to teach preservation handskills at ESP, such as masonry repointing and wood window conservation, via workshops and pre-apprenticeship programs. She is due to graduate in May 2018 and is looking forward to seeing what's next!
At Northwestern, she found a few classes to be most helpful for her career—Prof. David Corr's reinforced concrete class and Prof. Karen Chou's structural analysis. Both courses helped her understand load paths and design process that was directly pertinent to projects she has pursued since graduation.  Below she provides some advice for current students:
Take classes outside of your major! Engineering is becoming an increasingly interdisciplinary field—it's likely that you'll be able to find a way to combine your interests in your future career.
Talk to people about their jobs! Don't be shy about reaching out to people to learn a bit more about what they do on a daily basis, that's part of how you'll figure out what you want. The NU alumni network is really strong, alums always want to talk to fellow wildcats.