Two new projects on smart, human-centered service systems awarded to CEE faculty as part of NSF Partnerships for Innovation: Building Innovation Capacity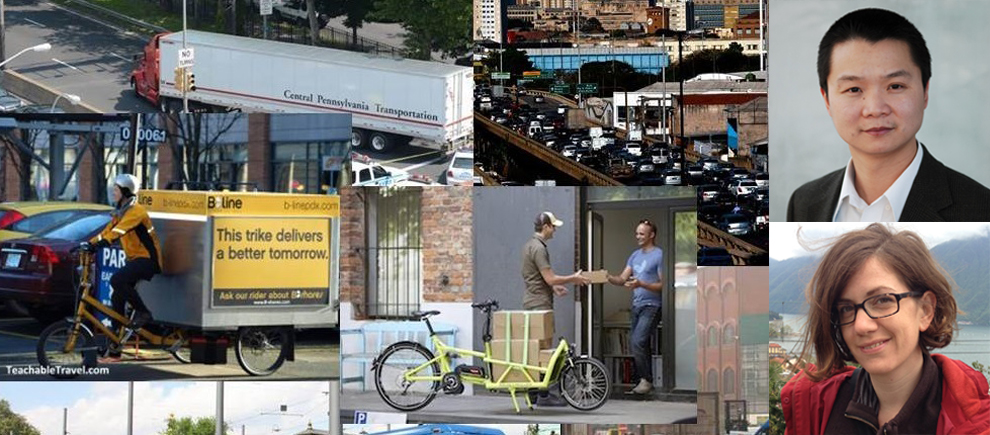 The National Science Foundation announced 10 awards made as part of its $10 million investment in intelligent, human-centered service systems at a White House event on Sept. 14th that launched the National Smart Cities Initiative. The NSF Partnerships for Innovation:  Building Innovation Capacity program is aimed at spurring innovation for smart health, manufacturing and infrastructure. Smart systems enable technologies to learn from data by incorporating individuals' feedback and input thereby creating more value through adaptive and individualized interactions.
"Smart, human-centered service systems offer unprecedented new economic opportunities and societal benefits, whether to an individual seeking personalized medical care or to a utility company managing energy demands," said Pramod Khargonekar, NSF assistant director for Engineering. "Bringing new technologies, and new system design thinking and human factors together can lead to services we are just beginning to imagine." 
Professor Yu (Marco) Nie received $1M as Principal Investigator of "Smart CROwdsourced Urban Delivery (CROUD) System, an interdisciplinary project that seeks to improve the performance of e-commerce, which is rapidly changing the landscape of retail business. To stay competitive, retailers are under enormous pressure to quickly deliver the goods to their consumers at low prices.    The objective of this project is to develop and evaluate a CROwd-sourced Urban Delivery (CROUD) system.  With CROUD, consumers will enjoy faster, cheaper and more reliable delivery service; the retail industry will see a stronger consumer demand; and the delivery industry will improve its profitability and reduce its environmental impact, while employing a highly mobile and efficient workforce. This project is led Northwestern University through its Transportation Center (NUTC), and in addition to Professor Nie, includes Profs. Amanda Stathopolous (CEE) and James Schummer (Dept. of Managerial Economics and Decision Science). The team will collaborate with researchers from University of Illinois at Chicago and also involves two centers as its broad context partners: Center for Commercialization of Innovative Transportation Technology (non-profit research institution operated within NUTC, Evanston, Illinois) and Center for Supply Chain and Logistics management (non-profit research institution affiliated with UIC, Chicago, Illinois).  
Professor Yonggang Huang also received $1M award for his project entitled, "A smart, always-on health monitoring system".  The aim of this project is to develop a smart, "always-on" health-monitoring system capable of transforming healthcare from reactive and hospital-centered to proactive, evidence-based, individual-oriented and human-centered. This mobile-wearable health-monitoring system will be mechanically "invisible" (i.e., not constraining natural motions or processes of the skin), and will be compatible with daily life activities to ensure long-term sustained engagement of users. It will interact with people through self-detection, self-diagnosis and self-monitoring and will allow clinicians to monitor their patients through wireless communications and data transmission to facilitate self-correcting and self-controlled functions.  The primary partners at the inception of this research include the Lead Institution: Northwestern University, McCormick School of Engineering and Feinberg School of Medicine; MC10, Inc (Cambridge, Massachusetts, small business); and University of Illinois at Urbana-Champaign (Champaign, Illinois, non-profit, educational).