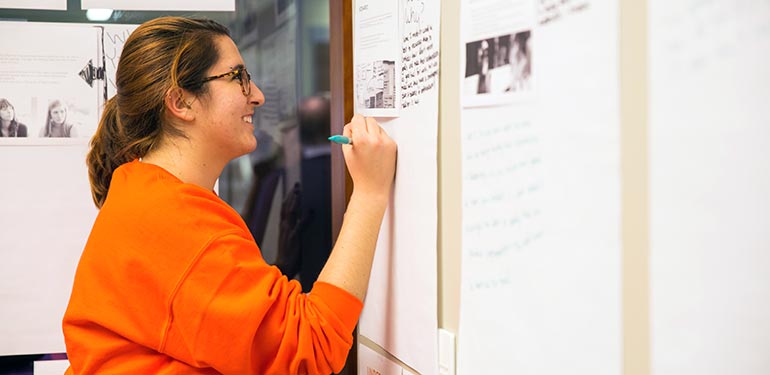 Graduate Study

  /  

Structural Engineering

Advanced Structural Design Program
Jump to a Section
Curriculum
Students enrolled in the master of science program in structural engineering and infrastructural materials have the option of completing the advanced structural design program.
This unique focus is intended to train the next generation of structural designers, and prepares them to create the longer, taller, and lighter structures that the world will see in the coming decades. The challenging curriculum is built to give students the critical tools they need to be truly innovative. This knowledge will allow them to differentiate themselves in the industry, and will serve them their entire careers.
The program has been developed through the joint effort of Northwestern's world-renowned structural mechanics faculty and elite Chicago-based structural design firms. The training puts a particular emphasis on theoretical and behavioral studies, with coursework in advanced structural analysis, theoretical and applied mechanics, material behavior, and many other areas. The program eschews training specific to current structural design codes and focuses on the tools necessary to interpret, utilize, and even develop the structural design codes of the future.
Fellowships
Students enrolled in the program are eligible for a limited number of competitive structural research and design fellowships. These fellowships allow students the opportunity to work side-by-side with practicing engineers at major Chicago design firms to apply their knowledge to innovative structural design projects. Northwestern's presence in the Chicago area, a long-standing hotbed of structural innovation, makes these fellowships a unique experience that will launch the careers of the future's next great structural designers.
Requirements
To earn a master of science in civil and environmental engineering with a focus in structural engineering and infrastructure materials, students must complete 12 course units. For the advanced structural design focus, a total of 16 courses are recommended. The four additional courses are electives.
Sample courses for the advanced structural design focus:
Apply
For more information, including application materials, please contact:
Gianluca Cusatis
Associate Professor of Civil and Environmental Engineering
Karen Chou
Assistant Chair of Civil & Environmental Engineering
Clinical Professor of Civil & Environmental Engineering
More in this section